Can You Join the Military With a GED? In this blog post, we will answer this question so that you can make an informed decision about whether or not to enlist in the United States Armed Forces!
Enlisting in the military may be a very competitive process. Although the military frequently needs a high school diploma, you can still join the armed forces if you have a GED. The military enlists GED holders as long as they meet a set of requirements. Whatever branch you are looking to join in, you still have to meet the age, citizenship, height and weight, and legal requirements in order to join the military. 
How can you join the military with a GED?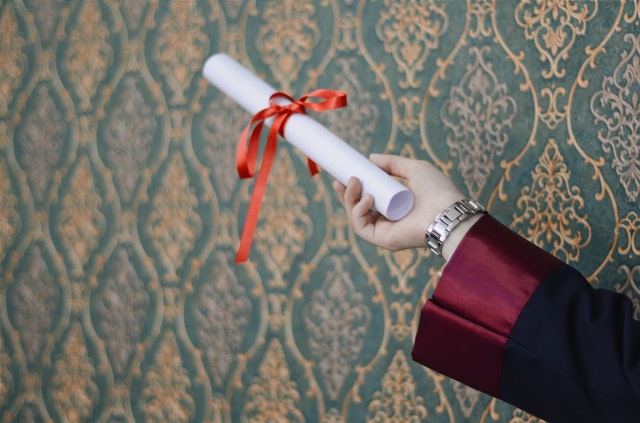 To join the military with a GED, you definitely need to undergo basic training for recruits who only hold GED certificates. Due to the huge number of military candidates with GED certificates, there aren't many available positions. If it's the case, your optimal choice in order to join the military is to complete 15 college credits.
Although GED holders are still able to enlist in the military, they need to meet all other qualifications of the specific branch they are looking to serve in. 
Each branch of the military has tiers for recruits and classifies all of their recruits into one of three categories:
Tier 1: Candidates who hold high school or college diplomas are generally classified as tier 1.
Tier 2: GED holders without diplomas and high school dropouts are categorized as tier 2 recruits.
Tier 3: No GED or High school diploma. This tier more or less is considered as not existing anymore.
For more detail, the three tiers for recruits to the army are as follow:
Tier 3 Recruit
There are considered almost no Tier 3 recruits. It is rare for Tier 3 recruits to join the military. If you are planning to serve in the military and you do not have a GED, it is highly recommended that you should study and pass your GED exam first. 
You can get help with obtaining your GED with practice tests online. It can help you have a good preparation so that you can earn your degree more easily and so you can have a better chance of entering into the armed forces. 
Tier 2 Recruit
If you already have a GED and consider joining the military to get into the military, you have to know that each branch sets its own limits and standards. For instance, while only less than 1% of the annual recruits for the air force are Tier 2 recruits, roughly 5% of the USMC (U.S. Marine Corps) are Tier 2. 
One of the biggest ways to help you get into such a small percentage of Tier 2 recruits, is to get a good score on your ASVAB test. 
Tier 1 Recruit
It doesn't matter if you have a GED or not once you have either a high school diploma or 15 college credits. If that's the case, you are considered to be a Tier 1 recruit, and Tier 1 recruits get first to pick for any open positions.
If you have a GED and want to become a Tier 1 recruit, you need to earn 15 college credits. These credits do not have to be earned at a large university or state-run school, but credits from vocational, community, or business colleges are possible. Before you apply to colleges to get 15 credits (which can be completed in one semester of school), remember to double-check with your recruiter to make sure that you are applying to a school that is recognized in programs that will count towards your 15 credits. 
ASVAB Test
The Armed Services Vocational Aptitude Battery (ASVAB) is the key for a Tier 2 recruit to make the dream into the military come true. Tier 1 recruits only have to score 31% or higher on the ASVAB, while Tier 2 recruits have to score 50% or higher. 
The ASVAB also provides grounds for what you are qualified to do in each branch. If your ASVAB score is good enough in certain areas and shows knowledge or talent in those areas, you can be recruited for a specific job, which pretty much guarantees your recruitment. 
Fortunately, we're here to help you with a system of comprehensive ASVAB practice tests. These practice tests can help you know where your strengths and weaknesses are within the ASVAB and let you know if you're going to pass or not. It may not only show you how far you've progressed on ASVAB topics, but it can also help you design a personalized study plan to focus on the areas where you need to improve, including specific chapters and pages to study that will directly enhance your score.
Remember to take our free ASVAB practice test 2022, which is one of the top platforms for practicing and is the perfect option for individuals who want to improve their chances of joining the military.
I hope you've found what you're looking for. We also offer a full ASVAB study guide and a number of informative blog articles in addition to this one. Take a look!
Read more >> Real Heroes Don't Wear Capes, They Wear Dog Tags