With the world on the verge of an unprecedented phenomenon, certain military forces, ranging from high-grade armament-based forces to national security levels, are in high demand. With that in mind, joining the military, whether the Army, Coast Guard, Navy, Marine Corps, Air Force, or National Guard, reflects the potential for peace, which can only be protected by the aforementioned latter forces. As a result, joining the National Guard, which is widely regarded as one of the most common yet significantly elite forces among all US military branches, is not an exception.
Having the desire to join the service is the beginning of your military ambition, but having the guts to proceed with the subsequent conditions and evaluations would prove your unswerving passion for a specific military-entitled job. Like all other military branches, an applicant must undergo the standardized Armed Services Vocational Aptitude Battery or commonly known as the 'ASVAB Test' which would administratively serve as a determiner of what military career path you would be most suited with. To help you easily pass your test, we highly recommend you take the National Guard ASVAB Practice Test 2023 now!
Take note:  Each military branch has its own minimum standards in terms of minimum line scores in each pre-given subtest. Having a score beyond what is typically required is somewhat ideal as it would boost your enlistment status and admissibility to certain career paths.
National Guard ASVAB Requirements
To join the National Guard, you have to meet the following requirements:
Applicants at the time of enlistment must be between the ages of 17-35.

Applicants under 18 years of age must bring with them a parent's consent signed by their legal guardian.

For U.S. citizens, you must bear proof of legal residency.

For non-U.S. citizens, you must show legitimate documents proving your legal presence.

Applicants must possess a high school diploma to assure their eligibility for the service.

For applicants with a high school diploma, you are necessitated to at least achieve an ASVAB score of 31. Having less than that would suppress your chances of joining the particular branch.

For applicants with GED (General Education Development /Diploma), you must achieve at least achieve ASVAB scores of 50.

Applicants must pass with high remarks in a military-regulated physical evaluation.

Applicants must pass with high remarks in military-regulated mental assessment.

Applicants must have no history of major illegal offenses.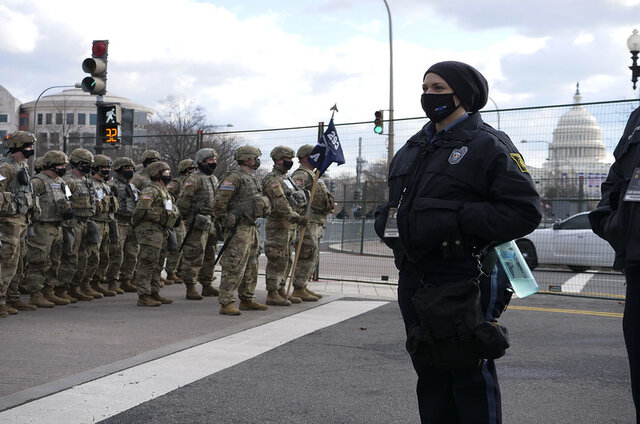 ASVAB Test sub-sections
These are the eight subject areas that will be magnified in the ASVAB test:
General Sciences – Earth and life, Spaced Astronomy) and applied sciences.

Arithmetic Reasoning –  Ability to analyze and solve basic to advanced math problems.

Word Knowledge – Ability to comprehend definitions of certain words on a synonymous basis

Paragraph Comprehension – Ability to comprehend written literature and related concepts.

Mathematics Knowledge – Ability to ascertain math concepts and subsequent applications

Electrical Information – Know the systematic definitions and applications of Electromotive force, ohm's law, types of circuits, electric-based devices, and other electrical terms and utilization.

Auto & Shop Information – automotive repair and maintenance, metal and woodshop.

Mechanical Comprehension- have prior knowledge about mechanical principles, structural backing systems, properties of materials, and raw inputs.
Take note:  The ASVAB test is by legal standards, timed, and is set to be taken with a duration of more or less 3.5 hours to finish. Being able to practice ahead about the possible questions would boost your chances of improving and landing a high score which would strongly affect your admissibility in certain career paths and higher tier status.
Read more >> Joining the National Guard: Requirements and Benefits
National Guard-Entitled Jobs
Mentioned below are some of the national guard-entitled jobs. The report says that the equivalent scores are kept in classified status. Thus, justifying why there are no exact minimum job scores in the list. You can only know the exact score by conversing with your local recruiter.
Infantry Division
11-C Indirect Fire Personnel

11-X Infantry Personnel

11-M Specialized Mechanical Infantryman
Field Artillery Department
13-B Ammunition Crew Personnel

13-C Fire Control Consultant (TAC)

13-D Field Artillery: Strategic Systematized Information Specialist

13-E Firearms Directory Specialist

13-F Fire Support Specialist

13-S Field Artillery: Surveillance Specialist

13-W Field Artillery: Meteorological Personnel
Aviation Department
15-B Aircraft Power Plant Maintenance

15-F Aircraft Electrical Specialist

15-G Aircraft Structural Repair Man

15-J OH-58D Armament Aviation Systems Maintenance

15-K Aircraft Subject Supervisor

15-N Avionics Mechanical Consultant

15-P Specialized Aviation Management Adviser

15-Q Air Traffic Management Operator

15-R AH-64 Attack Helicopter Maintenance

15-U Medium Helicopter Maintenance

15-V Observation Helicopter Maintenance

15-X AH-64 Electrical Systems Maintenance
Special Forces Division
18-b Special Forces Artillery Sergeant

18-d Special Forces Medical Research Sergeant

18-f Special Forces Sergeant in Intelligence Support Operations

18-x Special Forces Reserve

18-z Special Forces Warfare Sergeant
Armor Division
19-K Armor Support Personnel
Engineering Department
21-B Combat Engineer

21-C Bridging Crewmate

21-E Heavy Construction Machinery Specialist

21-G Quarrying Consultant

21-J Wide Construction Machinery Operator

21-K Plumber

21-L Lithographer

21-M Fireman

21-N Construction Machinery Supervisor

21-Q Project Dissemination Specialist

21-R Interior Electrical Consultant

21-S Topographic Surveillance Specialist

21-T Specialized Technical Engineer

21-U Topographic Analysis Consultant

21-W Carpentry & Masonry Supervisor

21-X Generalized Supervising Engineer

21-Y Topographical Supervising Engineer

21-Z SR. SG. Combat Engineering
Signal Corps Department
25-b Systematic Data Operations Analyst

25-c Radio Management Maintenance

25-d Operating Telecommunications Maintenance

25-f Systematized Signal Switching Operator

25-l Systematized Wiring Installation Staff

25-m Multimedia Graphic Artist

25-p Systematized Microwave Maintenance

25-r Audio-Visual information Tools Repairman

25-s Systematized Satellite Communication Operating Maintenance

25-t Satellite Management Chief

25-u Systematic Network Support Consultant

25-x Senior Networking Sergeant

25-y Systematized Information Chief

25-z Visual Data Management Chief
Advocated Judge General Department
27-d Paralegal Consultant
Military Police Corps Branch
31-B Military Police Officer
Read more >> How much does National Guard Pay?
Military Intelligence Branch
33-W (35-t) MI Interceptor

96-B (35-f) Intelligence Analysis Specialist

96-D (35-g) Imagery Analysis Consultant

96-R (35-h) Ground Systems Surveyor

96-U (35-k) Unmanned Aircraft Operator

97-B (35-l) Counterintelligence Specialist

97-L (35-q) Broad Linguistic Translator
Civil Affairs Department
38-B Civil Affairs Consultant
Adjutant General Division
42-A Human Resource Consultant

42-F Systematized Human Resource Input Specialist
Finance Department
44-C Accounting consultant
Public Affairs Branch
46-Z Chief of Public Affairs
Chaplain Branch
Mechanical Maintenance
44-E Machinery Specialist

45-B Small scale Armament Repairer

45K General Armament Maintenance

52-C Utility Maintenance

63-D Artillery Mechanical Expert

63-Z Mechanical Supervising Maintenance
Medical Division
68-D Room Operations Consultant

68-E Dentist

68-H Optical Expert

68-T Animal Welfare consultant

68-X Mental Health Adviser
Chemical Department
74-D Chemical Research Expert
Transportation Department
88-H Cargo Operator

88-L Watercraft Specialist

88-N Traffic Management Interceptor

88-P Railway Machinery Maintenance
Ordnance Department
89-B Armament/Artillery Specialist
Quartermaster Corps Division
92-A Logistics Automates Consultant

92-F Petroleum Supply Operator

92-G Specialized Food Service consultant

92-W Specialized Water Treatment Consultant
CMF 94 – Electronic Maintenance
94-A Ground Combat Electrical Missile Order Maintenance

94-E Radio & Communications  Maintenance Security

94-L Avionics Telecommunications Maintenance

94-M Radar Maintenance

94-R Systematized Avionics Repairman

94-S Systematic PATRIOT Maintenance

94W Chief in Electrical Maintenance
Upon reaching the end of the ASVAB test, be wary that the result will initially define your potential capacity. You may fail at first, yet don't treat it as a burden but rather convert it into bricks of knowledge eventually forming it into your house of wisdom. That being said, passing may not be instantly guaranteed but what matters is your commitment to driving with your passion to be part of the service. For further ideas about the National Guard ASVAB information, it's best to call your local recruiter to better know the availability of your desired career path along with the conditions that must be met in return.
National Guard ASVAB Practice Test by ABC Elearning
You now have all of the information you require. It's time to improve your ASVAB score by taking our free National Guard ASVAB practice test 2023! We believe that our National Guard ASVAB practice test is one of the most effective tools for achieving your objectives. Thousands of free ASVAB Practice Test questions and tests were gamified round by round. All you have to do now is practice as if you were playing a game! Go to our website to start practicing.
Last but not least, don't hesitate to contact us at [email protected] if you still have any inquiries.