The test day is an important day. It's time to take the ASVAB test and see if you have what it takes to join the military and get the job of your dreams. One of the keys to doing well on this difficult exam is knowing what to expect before taking it. This will boost your confidence and allow you to perform at your best. So let's take a closer look at what to expect when you take the ASVAB, and then we'll give you some pointers on how to get the best test results possible.
What to Expect on ASVAB Test Day
As we know, the ASVAB test may be administered at a school, Military Entrance Processing Station (MEPS), or at a Military Entrance Test (MET) site, which is frequently in federal government buildings or National Guard armories or reserve centers.
On the day you take the ASVAB test, the very first thing you will need to do is show valid proof of identification. Unless you do have a valid ID, you will not be allowed to take the exam and will have to reschedule for a later date.
You can take the ASVAB either by paper and pencil or on a computer. Testing procedures depend on which version of the test you are taking. You will not be allowed to bring any items into the testing room with you. That means no water bottles, no snacks, no cell phones, no calculators, no pens, no pencils, no paper, etc.
If you take the test at an MEP location, you can consider also taking other required tests for admission into the military, such as vision, hearing, blood, and blood pressure tests, pregnancy test (for women), a physical exam, a height and weight check, urinalysis, breathalyzer test, and a psychological/background exam.
If you are deemed qualified for military service you can meet with a service counselor. During this time, you can enlist and swear or affirm your entrance oath. You do not have to enlist at this time, though.
Tips for the day you take the ASVAB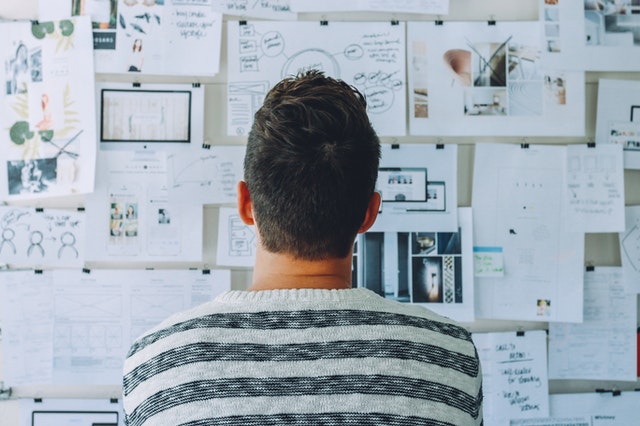 Don't be late

!
You must arrive on time for your ASVAB test or you will not be allowed to take the test, obviously. For this situation, be sure you know how to get to the testing location and plan to arrive at least 15-20 minutes early. 
You can even take a practice drive to the location beforehand so that you know the route and are aware of any potential traffic issues. 
Arriving late or feeling rushed out of the house can distract you and result in you performing poorly on the test. So, let's be sure to arrive early or at least on time so that you are calm, confident, and prepared to pass.
Get lots of rest the night before
People are often so nervous before tests. But it's always better to rest than spend the night cramming for the test and so tired on the big day. Your recall knowledge will be much better when you are well-rested as opposed to being tired from staying up all night studying.
There are some statistics showing that people who got enough sleep the night before performed better on a math test than those who stayed up studying.
Listen and follow closely instructions
Don't let your nerves cause you to lose any focus at all. Listen carefully to any instructions before the test and also be sure to read any test instructions before the big day. Being clear about what to do will help prevent you from making any silly mistakes that could damage your score.
Go question by question
Be sure to concentrate on each question as you come to it. Don't look ahead and don't let your mind wander to questions you've already answered. If you're not sure about an answer, skip over it and come back to it later.
Answer all the questions
Unanswered questions are apparently counted as incorrect so you have nothing to lose by answering each question, even if you are not sure of the answer. While guessing, try to first eliminate answers that are obviously wrong.
Read more >> Best ASVAB Sample Questions 2023
Relax
If you find yourself getting tense during the test, take a few deep breaths and relax. You may even wiggle your fingers and toes as if to help relax. The more you stress the easier it is to forget important things. You need to stay relaxed during the test to ensure your best performance. But, remember, you can take this test again so doing poorly is not the end of the world. Just try your best and see what happens.
Review once again
When you know you've completed a section and aren't in a hurry, rescanning and reading a question may be enough to submit the correct answer.
With these suggestions, we hope you do your best on the big day. We also provide a wide range of comprehensive practice questions organized into ASVAB sections. This will make it much easier to identify your weaknesses and what you can do to improve them. After you've become acquainted with the test questions, you can take our free ASVAB practice test to get a sense of the overall test format.
Where Can I Take the ASVAB?
If you want to take the ASVAB in order to join the military, you must first contact a military recruiter.
Go to www.todaysmilitary.com/request-information to locate a recruiter near you. If the recruiter determines that you are otherwise qualified, he or she will schedule you to take the ASVAB at the nearest Military Entrance Processing Station (MEPS) or affiliated Military Entrance Test (MET) site.
ASVAB Test Versions
At the MEPS, the ASVAB is administered via computer, whereas most MET sites administer it via paper and pencil. Depending on the technique of administration, testing procedures will differ.
ASVAB Paper and Pencil Version
The test administrator can provide general guidance and distribute the test booklets and answer sheets as soon as all examinees have been checked in and seated. Pay close attention and do not proceed unless instructed to do so. The total amount of time is 3-4 hours, which includes administrative tasks and instructions. Each subtest has a set number of questions as well as a time limit.
You may review your answers after completing the items in a subtest. You cannot, however, return to an earlier subtest or move to the next subtest unless instructed to do so. Following the test, answer sheets are sent to MEPS to be scanned and scored. This procedure typically takes a few days. When your test results are confirmed and available, your recruiter will be notified. A preliminary Armed Forces Qualification Test (AFQT) score is typically computed by the test administrator and provided to your recruiter immediately following the test session. Click here to learn more about AFQT scores.
Computer-based version
The ASVAB computer version, known as the CAT-ASVAB, is an adaptive test. This means that the exam adjusts to each examinee's ability level. As a result, it is possible to administer a shorter test than with paper and pencil.
Each examinee works at his or her own pace to complete the CAT-ASVAB. That is, once you finish 1 subtest, you can keep moving on to the next without having to wait for others in the testing room to complete it. The CAT-ASVAB has time limits on each subtest, but almost all test takers complete the individual subtests before the time runs out. The amount of time and number of questions remaining for each subtest are displayed in the lower right-hand corner when you take each subtest. The CAT-ASVAB takes an average of 112 hours to complete.
All examinees are trained on how to use a computer keyboard and mouse, answer test questions, and seek assistance. Furthermore, each subtest includes specific instructions as well as a practice question.
In contrast to the paper and pencil ASVAB, you will not be able to review or change an answer once it has been submitted. Your test results will be available immediately following the testing session. You may exit the testing room once you have completed the entire battery.
Let's go over it now so you're fully prepared for the ASVAB. You've got this!