The United States Air Force is one of the country's three military services. When the National Security Act became law in July 1947, it was founded in September 1947. Its mission is to defend the country by conducting aerial missions, maritime surveillance, and peacekeeping. The Air Force prioritizes a variety of objectives, such as agile combat support and aerospace superiority. There are currently roughly 328,000 active duty members and 69,200 reserves. Here's an overview of all the U.S. Air Force ranks.
There are three types of ranks in the U.s. Air Force Enlisted (E-1 to E-4), Non-Commissioned Officers (E-5 to E-9), and Commissioned Officers (O-1 to O-10.) The letter and number stand for the title and pay grade of the Airman. It represents job responsibilities and leadership duties, as indicated by the corresponding insignia.
Each airman commits to the core missions of air and space authority, with a variety of career advancement opportunities. The United States Air Force, the second youngest of the six military branches, has evolved to meet technological advancements and is regarded as the most superior in aerial, space, and cyberspace superiority.
If you are planning to take the ASVAB, let's start practicing with our free ASVAB practice test 2023 to get ready for your exam.
Air Force Enlisted Ranks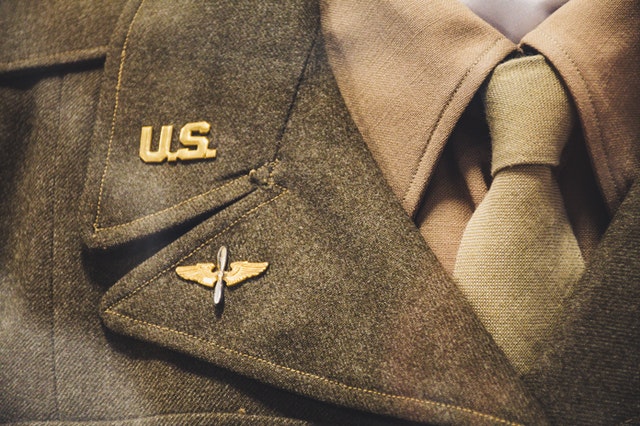 Air Force ranks are classified according to to pay grade. Enlisted Airmen are broken down further into three tiers: Airmen (E-1 to E-4), Non-Commissioned Officers (E-5 and E-6), and Senior Non-Commissioned Officers (E-7 to E-9). The Air Force is the only branch that offers NCO status in grades E-5. E-1 is the lowest pay grade and O-10 is the highest. These also influence factors such as training and experience level, time in service, and educational level. The following is a complete list of Air Force ranks:
Airman Basic (E-1)
Classification: Enlisted airmen
Monthly basic pay: $1,833.30
Airman Basic is known as the entry-level rank for newly enlisted members. Through this stage, the airman enrolls in basic training and becomes ingrained in the culture of the Air Force. The main responsibility of the airman is to learn the customs and procedures while in training, and shadows under the expertise of more experienced enlisted members.
Airman (E-2)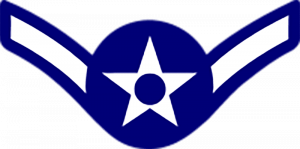 Classification: Enlisted airmen
Monthly basic pay: $2,054.70
E2 is the next entry-level rank directly above Airman Basic. This is a period of adjustment as the Airman graduate from basic training and continues orienting themselves to the Air Force. Most airmen are qualified to enroll in a duty specialty school based on the results of aptitude and skill tests acquired during training. Most job specialty schools take up to one year to complete. An E2 can go on to fulfill other specialties during their career span with proper training.
Airman First Class (E-3)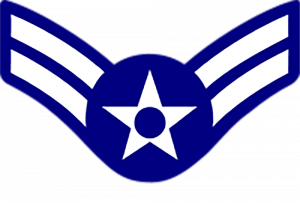 Classification: Enlisted airmen
Monthly basic pay: $2,160.60
E3 is a junior rank and is also referred to as Airman First Class. They have fully adjusted to the Air Force life and are well-suited to carry out leadership responsibilities, which may include mentoring, and guiding younger Airmen during basic training. E3s are competent in their job responsibilities and specialty areas. At this point, the airman is thought to move forward with undergraduate studies as education influences promotion status later in their career.
Senior Airman (E-4)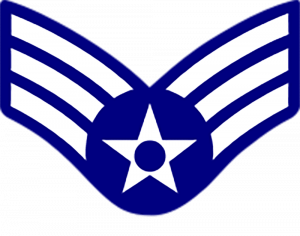 Classification: Enlisted airmen
Monthly basic pay: $2,393.40
E4 is the highest enlisted rank before promoting to a non-commissioned officer (NCO). The E4 is thought to perform effectively and has obtained proficiency in its specialty area. Most Senior Airmen will fulfill a supervisory or leadership responsibility to prepare for their position as NCOs. Some responsibilities consist of recruiting or basic instruction at basic training.
The E4 is enrolled in post-secondary education and is supposed to supplement its leadership training with a six-week course school called Airman Leadership.
Read more >> Joining the Air Force: All Requirements You Need to Know
Non-Commissioned Officer
NCOs are thought of as senior enlisted officers (E-5 through E-9.) They perform effective leadership skills with mentorship, continuing education, and training. Non-commissioned officers are different from commissioned officers by rank and authority.
Staff Sergeant (E-5)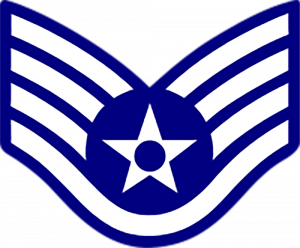 Classification: Noncommissioned officer
Monthly basic pay: $2,610.30
The E5 fulfill the duty and expertise as mentors to other airmen. During this period, Staff Sergeants may become supervisors in their department, collaborate with other officers, and write performance reports and other professional documents. The E5 continues to pursue its educational objectives.
Technical Sergeant (E-6)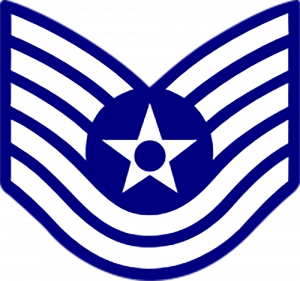 Classification: Noncommissioned officer
Monthly basic pay: $2,849.40
The Technical Sergeant is the second non-commissioned rank officer. As its name denotes, the TSgt is highly skilled and adept in performing several skills to support the mission of their department. Due to the demands of this role, the rank is given to those who have served for over ten years in the USAF. Many E6s serve as NCO-in charge of a flight unit defined as two or more airmen, although the range can total over one hundred airmen.
Master Sergeant (E-7)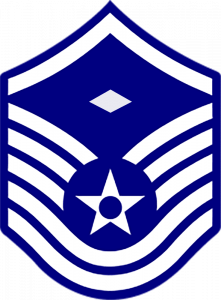 Classification: Noncommissioned officers
Monthly basic pay: $3,294.30
The E7 moves toward head leadership positions such as superintendents, flight chiefs, section chiefs, and non-commissioned Officer in Charge (NCOIC). The E6 must be detail-oriented and competent. Their responsibilities consist of writing professional documents such as memorandums and reports, and they support the welfare of the unit. Many E6s have earned their undergraduate degrees.
Senior Master Sergeant (E-8)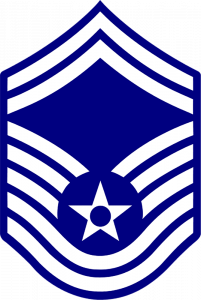 Classification: Noncommissioned officers
Monthly basic pay: $4,739.10
The Senior Master Sergeant is the operational leader of their unit. An E8 is thought to fulfill a managerial role, mentoring junior NCOs and other junior officers. They often provide administrative support to senior officers at high-level units in the Air Force. Most E8s attend professional development and training to advance their careers during this time.
Read more >> 8 Best Air Force Jobs In Demand In 2023
Chief Master Sergeant (CMSgt/E-9)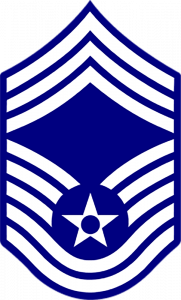 Classification: Noncommissioned officers
Monthly basic pay: $5,789.10
A CMSgt is a senior NCO and works in the capacity of the director in their unit. Their primary job is to implement policies to create a functional and professional environment. Company grade and field grade officers mentor under their command. The CMSgt may also serve as staff in high-level units.
Command Chief Master Sergeant (E-9)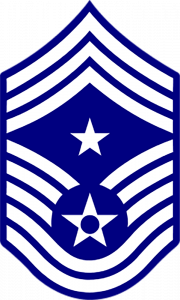 A Command Chief Master Sergeant is considered a special title and role. Their duties are similar to Chief Master Sergeants, mentoring junior officers and assuming leadership of all personnel in their unit. Unlike the Chief Master Sergeant, they have additional assignments such as acting top commanders to Wings, Number Air Forces, and Major Commands. These are larger units that provide operation and mission support.
Chief Master Sergeant of the Air Force (CMSAF/E-9)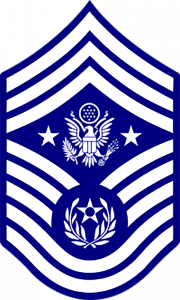 Classification: Noncommissioned officer (special)
Monthly basic pay: $5,789.10
The Chief Master Sergeant of the Air Force is a senior enlisted rank, responsible for the morale, conduct, and training of all enlisted personnel; under the core missions of the USAF. A CMSAF works as an advisor to the Air Force Chief of Staff and Secretary of the Air Force, as well as a counsel to senior non-commissioned officers. The Chief Master Sergeant of the Air Force is also the highest rank one can obtain as an enlisted member.
Air Force Ranks – Commissioned Officers (CO)
COs are the senior leaders and acting commanders of all enlisted airmen. There appear three tiers: company-grade officers(O-1 to O-3), field-grade officers(O-4 to O-6), and general officers(O-7 and above.) Commissioned officers are appointed by the Senate, and usually, decide to pursue a long-term military career.
Second Lieutenant (O-1)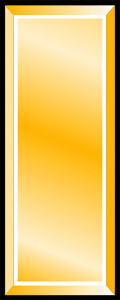 Classification: Commissioned officers
Monthly basic pay: $3,477.30
Being the lowest rank given to newly commissioned officers, the responsibilities of the Second Lieutenant depend primarily on the officer's specialty duty. O1 can expect to spend time on training as a pilot, combat system officer, or air battle manager. Other opportunities consist of intelligence, cyber operations, and special investigations. A Second Lieutenant may become a flight or deputy commander upon completion of training duties, supervising a flight of approximately 100 airmen.
First Lieutenant (O-2)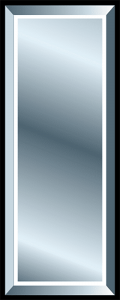 Classification: Commissioned officer
Monthly basic pay: $4,006.50
A First Lieutenant is a junior rank officer directly above Second Lieutenant. There isn't much of a difference between the two ranks in duties and training. The rank is just used to recognize years of experience.
Captain (O-3)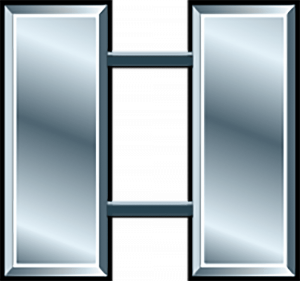 Classification: Commissioned officers
Monthly basic pay: $4,636.50
A Captain in the Air Force typically obtains rank within four years as CO. The Captain is the highest rank as a company-grade officer. A Capt is highly qualified and may serve as a flight commander or head of the department. All personnel relies on guidance from the Captain. Those who wish to commit to furthering their military career may assume field grade officer (FGO) responsibilities such as serving as an instructor at a training facility.
Major (O-4)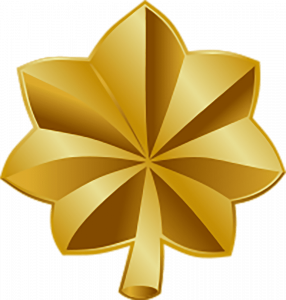 Classification: Field officer
Monthly basic pay: $5,273.70
A Major is the lowest field grade officer rank. Responsibility shifts to fulfill more of an administrative role at a squadron or wing level under the direction of their superior. In flying units, a Major may be considered a flight commander or director of operations, or a squadron commander in non-flying units. O4 focuses on the managerial aspects, serving as a counselor to young lieutenants and captains, as well as the liaison between staff and high-ranking officers. Continuing education requires Majors to enroll in a master's degree or higher.
Lieutenant Colonel (O-5)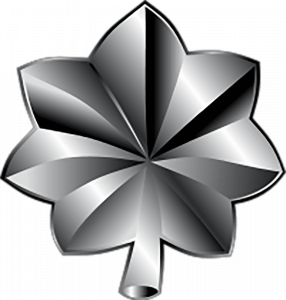 Classification: Field officer
Monthly basic pay: $6,112.20
At this point, a Lieutenant Colonel has completed twenty years of service and is near the end of their military career. An O5 serves as a squadron commander in a group, a unit made up of several flights for operations, logistics, support, and medical. Additionally, the O5 supports the Colonel and works under their guidance to prepare for wing-level command positions.
Colonel (O-6)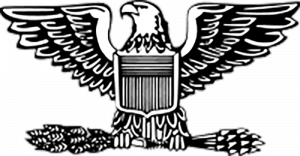 Classification: Field officer
Monthly basic pay: $7,332.00
A Colonel is the highest field grade officer rank, directly below the General. Most Colonels have demonstrated strong leadership abilities throughout their military careers. They are capable of the prodigious task of wing commander, roughly between 1,000 to 4,000 airmen. Most of their time is spent making decisions for the betterment of the operations and conditions of the base. Colonels may also lead ROTC training schools or military colleges. During this time, the Col holds a graduate degree and attends Air War College (AWC), a professional military college.
Read more >> 10 Best Air Force Jobs You Can Have
Brigadier General (O-7)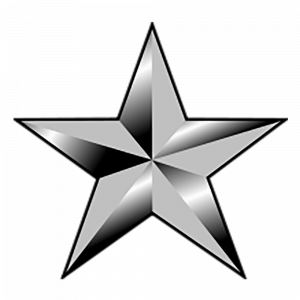 Classification: General officers
Monthly basic pay: $9,668.40
A Brigadier General is the lowest general officer rank. They typically serve as a wing or base commander. Their responsibilities may extend beyond base duty that includes assignments at the Pentagon, joint bases overseas, or in high-level organizations such as North American Aerospace Defense Command (NORAD.)
Staff Officers are considered to be those at Brigadier General rank and beyond (O-7 to O-10.) They are central to administrative and operational decisions within the USAF. Representation is a critical job aspect for SOs and may include hosting morale events, visits to squadrons and wings, and motivational speeches.
Major General (O-8)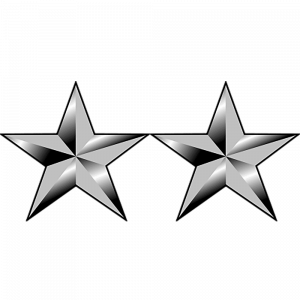 Classification: General officers
Monthly basic pay: $16,365.60
Major General in the U.S. Air Force is a two-star general officer rank. The vetting process for general officers becomes selective as the officer progresses. No more than 25% of officers may have more than two stars. Most O8s obtain high-level command of about 10,000 airmen which include positions such as Number Air Force (NAF) commanders, joint force commanders, air operations centers, training programs, or logistics operations centers. Additionally, a Major General can serve as senior director on joint staffs or the vice commander to a lieutenant general.
Lieutenant General (O-9) 
Classification: General officers
Monthly basic pay: $16,444.80
The Lieutenant General in the Air Force holds three stars and is directly under the General. Positions involve administrative and operational decisions. Some job roles may consist of the command of management headquarters.
General (Gen/O-10)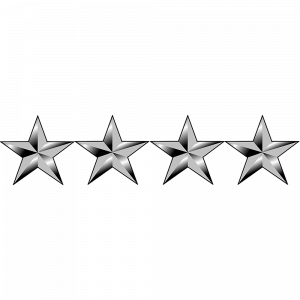 Classification: General officers
Monthly basic pay: $16,974.90
By this time, a General considers themselves to be a career officer. Gen is the highest-ranked officer in the USAF and holds four stars. They are the principal leaders of NAF or assigned other duties such as treaty organizations such as NATO, and as the Chief of Staff.
General of the Air Force (GAF/O-10)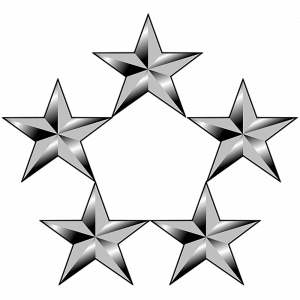 Classification: General officer
Monthly basic pay: $16,974.90
The General of the Air Force is a five-star general rank that is only available during wartime. The GAF's mission is to manage the Air Force's operations and missions during wartime. The five-star rank is now retired, and no officer has ever worn it while serving on active duty.
Air Force Ranks – FAQs
What is the highest rank in the Air Force?
The highest possible rank in the United States Air Force is General of the Air Force (GAF), a 5-star general officer rank. General of the Air Force is the highest rank in the United States Air Force, equivalent to General of the Army in the United States Army and Fleet Admiral in the United States Navy.
Is Air Force better than Army?
If you prefer a more combat-oriented job, the Army may be the best option for you. If you are more interested in technology, there will be more opportunities for you in the Air Force. However, there are numerous opportunities for combat ground roles in the USAF, as well as numerous tech jobs in the Army.
Which is harder Navy or Air Force?
Some claim that because the Navy requires trainees to swim, the Navy's boot camp is more difficult, whereas others argue that because the Air Force's basic training is longer, it can be considered more difficult. It's a toss-up.  It's really up to the person to decide which training is more difficult, the Navy or Air Force.
In summary, this article explains what each Air Force rank means, where you can get more information, and how to determine an officer's or non-commissioned officer's rank for a specific degree. I hope you found this information useful. Now is the time to download our free Air Force ASVAB practice test 2023 and get started on your dream career. Let's begin practicing right away!