A commissioned officer is a government official who has been authorized to carry out specific duties. Training and passing tests are frequently included in the commissioning process to demonstrate that the individual is capable of completing the task at hand. Non-commissioned officers, on the other hand, are enlisted members of military organizations who may or may not have received any training.
Many people are perplexed by the distinction between commissioned and non-commissioned officers, but understanding what each has to offer is critical so you can make the best use of them in your organization. We will talk about the differences between commissioned and non-commissioned officers in this article to help you determine which path is best for you.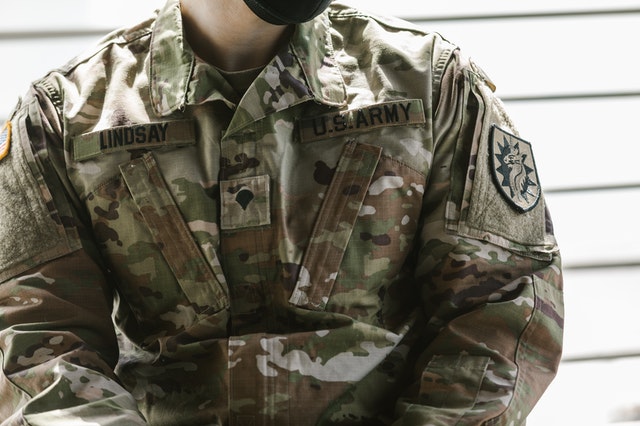 Commissioned Officers
The difference between commissioned and noncommissioned officers can be made clear. In the United States, commissioned officers are members of the armed forces who have an official commission. These commissions are obtained via specific channels. The three by which commissions are almost always obtained are a Service Academy, the Reserve Officer Training Corps (ROTC), or an Officer Candidate School. There are various locations and institutions that represent these channels. The United States Military Academy is a good example of a well-known Service Academy.
A typical graduate of a Service Academy, such as West Point, will attend their institution of choice for at least 4 years. During this time they will be supposed to be on Active Duty. They become commissioned upon graduation, becoming part of a group that makes up roughly 20% of the US Armed Forces. These commissioned officers then become the commanding officers of the Armed Forces.
Read more >> How To Become A Military Officer In 2023?
Non-Commissioned Officers
Noncommissioned Officers enter the service through other channels, such as recruitment. They are advanced from the general ranks to positions of prominence due to demonstrating excellence in their duties and among their peers. Specific examples of how noncommissioned officers rank in different branches of the United States Armed Forces vary from branch to branch. For instance, in the US Army, all corporals and sergeants are examples of highly ranked noncommissioned officers.
These deal closely with the activities of lower-ranked members of the general forces. Noncommissioned officers have typically a pay level of E-4 or higher. They will also have finished courses on the leading of troops. Commissioned officers have achieved statuses from O-1 all the way up to the level of General.
Graduates from such programs as the ROTC and West Point will enter the service at the level of second lieutenant. A serviceman is known as a noncommissioned officer when he or she has attained the level of Specialist or Corporal. An NCO's career could potentially lead to a position as high as Sergeant Major's. However, it should not be assumed that every soldier's career progresses along each step one at a time (corporal to sergeant, sergeant to staff sergeant, etc). Some soldiers will be advanced directly from Specialist to Sergeant, or any other higher level.
Both commissioned and noncommissioned officers can have successful military careers. Both paths can lead to high levels of promotion, job security, and pay grade advancement for those who stand out. Not everyone will be able to join the military through academics or general enlistment. Non-commissioned and commissioned officers, on the other hand, have challenging and exciting jobs, as well as the respect of their peers and the country.
What is the difference between a commissioned officer and a non-commissioned officer?
Though both types of officers hold leadership positions in the military, the following distinctions exist between commissioned officers and non-commissioned officers:
Education and training
A college degree is required for commissioned officers. They can earn their commission by accomplishing one of the programs listed below:
Reserve Officer Training Corps (ROTC): The ROTC is a curriculum in which young adults can join college or university while getting ready to enter the military as a Second Lieutenant.
Officer Candidate School (OCS): These schools focus on teaching the mental and physical skills required to lead as commissioned officers, and graduates who complete the program can earn commissions.
Service academies combine both academic and military education, concentrating on topics such as leadership, weapons, engineering, math, and science, with studies culminating in a commission.
NCOs, on the other hand, can enlist with only a high school diploma or a General Educational Development (GED) certification. These participants may wish to further their education by pursuing a secondary and/or post-secondary degree. The Non-Commissioned Officer Professional Development System (NCOPDS), a series of leadership training classes aim at teaching soldiers how to lead at different stages of their military careers, is one of the most popular paths for NCOs. The levels are as follows:
Basic Leaders Course (BLC): The first step focuses on leading small groups of people.
ALC (Advanced Leaders Course): This course includes more technical elements that prepare soldiers to lead squad-sized units.
Senior Leaders Course (SLC): Soldiers selected for promotion attend this course to prepare them to lead platoon-sized units.
Master Leaders Course (MLC): This course assists soldiers transitioning into Master Sergeant roles in developing the skills needed to make decisions, manage training programs, and communicate clearly in combat situations.
Experience requirements
Because of the commission earned via their training, commissioned officers generally enter the military at a management level. Because it is possible to begin as an enlisted member and advance in your career by earning a commission, some commissioned officers could have additional experience. Military contracts vary based on the entry channel, but commissioned officers normally commit to 4 to 8 years of service.
NCOs typically join the military as privates and work their way up the ranks. They may advance into an officer position after proving leadership potential, becoming a corporal and then a sergeant. NCOs have military experience when they first receive their rank due to the path to promotion.
Compensation
Because rank is an important determining factor for military pay rates, considering your salary preferences may give you a good idea of which ranks to pursue. Pay can also be affected by factors such as years of service, location, specialization, and assignments. Military members are also classified by pay grade based on their rank and experience. Enlisted pay grades range from E-1 to E-9, with the majority of NCOs starting at E-4. The pay grades of commissioned officers range from O-1 to O-10 and change based on their years of service.
So, do you think you'll be able to choose who you want to be? What are you waiting for, a thorough ASVAB practice test that will help you achieve your goal?
Our free ASVAB practice test 2023 site has to be one of the best places to practice. Every practice question was meticulously gathered and designed to be as close to the real test as possible. Let's go check it out right now!