During your service in the Army, Navy, Marine Corps, Air Force, Coast Guard, or Space Force, you may be eligible for a variety of military benefits. It may be difficult to keep track of your benefits because they have so many moving parts and aspects that change based on years of service, current status, location, and other factors.
ASVAB-prep.com provides the most recent news, information, and tips to help you stay on top of your military benefits. Don't forget to take our free ASVAB practice test to ensure you pass your exam and advance your career.
Military Benefits for Army Corps
The U.s. Army is the world's most powerful fighting force, with world-class capabilities and up to 150 career opportunities for those who desire to join. People who join the U.s. Army receive several benefits, and if they enlist early enough, they can go to civilian life after serving the army.
Joining the U.S. Army has several career benefits. The Army benefits include
Skills and training
The U.S. Army is one of the best places to gain practical skills that can be applied to the workplace. They are recognized for being a highly disciplined organization that also knows how to ingrain these attributes into its soldiers. The US Army teaches useful skills that may be applied to the workplace. Discipline is one of the biggest skills that the military is recognized for instilling in their soldiers.
Discipline is defined as the capacity to follow instructions while carrying out an assignment. This is a skill required in the workplace to complete job assignments effectively. Another needed skill is teamwork. In the U.S. Army, soldiers recognize that each team member's life is dependent on how well each individual delivers their part of the job assignment. In addition, there are other skills learned in the U.S. Army including precision, accountability, leadership, and communication skills.
Remuneration
Take-home pay or the remuneration of U.S. Army personnel is often misunderstood since people focus on basic pay. Most individuals who aren't aware of the pay structure think it's a low-paying job. The pay structure of the United States Army is different. There are certain components of the pay not obvious to one's eyes. In the United States Army, there are four different types of remuneration:
Basic pay:

is for active-duty soldiers.

Drill pay:

is for U.S. Army Reserve.

Allowances:

is for active-duty soldiers, it includes the cost of living, clothing, food, family separation allowance, and moving allowance.

Bonuses:

Active-duty and reserve U.S. Army personnel are those who earn these bonuses when training for specified skill sets as determined by the U.S. Army, including cannon crew members, infantrymen, and fire control specialists.
Compared to a civilian worker with the same qualifications, the total compensation of U.S. Army personnel is higher.
Educational benefits
One of the most important benefits of joining the U.S. Army is the opportunity to attend school without the burden of student loans. According to a Pew study in 2018, one-third of adult Americans under 30 years old have a student loan debt.
Joining the U.S. Army could help you fulfill your desire to attend college without a debt burden. The U.S. Army offers benefits that support whatever college degree you choose. There are four ways for funding your education while in the U.S. Army, they are:
GI Bill
Available to soldiers in the U.S. Army who wish to attend college, technical school, or trade school. Soldiers can receive full tuition for their programs in most cases. If a soldier serves in the US Army for 36 months, they are eligible for 100% full tuition.
Financial aid
Aside from the GI Bill, you can receive various financial aid applying for those who are on active duty, on reserve, or in the National Guard. You may be eligible for tuition reimbursement, cancellation of student loans, and military spouse educational benefits under the financial aid option.
ROTC
Reserve Officers' Training Corps (ROTC) is an organization that offers scholarships to students interested in becoming officers in the U.S. Army. You will receive scholarships that cover the cost of your education in exchange for eight years of service commitment upon graduation.
Postgraduate scholarships
Graduate-level scholarships are available from the U.S. Army for those wishing to study medicine, law, or enter seminary school. Scholarships like the Funded Legal Education Program (FLEP) take care of those who want to study medicine, while the Health Professions Scholarship Program (HPSP) covers law students and is fully funded.
Leadership opportunities
The opportunity for leadership is another significant benefit of joining the U.S. Army. The U.S. Army thrives on leadership and order. People joining the U.S. Army are trained to lead since the success of their mission is contingent on their ability to lead to do so. As you advance in rank in the U.S. Army, you will have several opportunities to lead others. Leadership skills are required in the workplace as outstanding leaders make the workplace thrive. Leadership in the workplace is a key skill that is learned in the U.S. Army and also a valuable element.
Retirement benefits
The U.S. Army is one of the few institutions in the world that still pays retirees their pensions. After 20 years of active duty, you are entitled to lifetime pension payments of up to 50% of your salary. The pension is adjusted for inflation by the U.S. Army over time. 
The 401k type of savings available to soldiers through the Thrift Savings Plan (TSP) is the other retirement benefit that accrues to a person serving in the U.S. Army.
Before retiring, members of the U.S. Army are allowed to save a portion of their pay. It is sponsored by the federal government, which provides the same incentives and tax benefits as other corporate employers.
Medical coverage
The U.S. Army offers an extensive healthcare plan for military families that is similar to a Health Management Organization (HMO). The coverage is extensive enough to cover both health care and dental costs for families at little or no cost. Military families are treated at the military base's healthcare facilities. The facilities are well-equipped with healthcare experts from the U.S. Army.
Homeownership
As a member of the U.S. Army, you have a great advantage over civilians since you are eligible for a VA loan, which allows you to purchase a home with no down payment. 
A VA loan is a mortgage that is offered by private lenders but is partially backed by the Department of Veterans Affairs Office. Compared to traditional mortgage lending rates, VA loans offer one of the lowest rates available. 
Active-duty soldiers who have served for six months are eligible for VA loans. Unless called up for active duty, a reserve soldier can apply after six years of service. Before being eligible to apply, they must have completed 181 days of active service.
Military Benefits For Navy Corps
Joining the Navy is seen by many people as a way to serve their country. While this is a significant benefit of enlisting, there are also several other benefits to enlisting this corp. This comes with a range of benefits that might improve your life in a variety of aspects. The following are some of the benefits of becoming a Navy recruitment: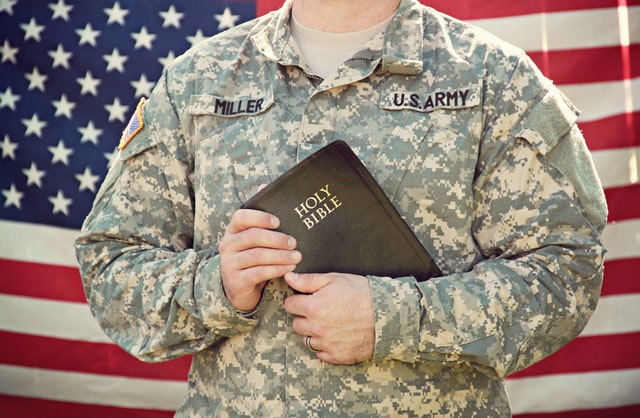 Education funding
Enlisted members of the Navy have access to the G.I. Bill's benefits. This G.I. Bill assists enlisted members to pay for college and graduate schools, and other training programs. Veterans can receive funding to pay some or all of their educational fees through this bill. These benefits may even extend to their family members as well.
Joining the Navy can grant student loan forgiveness to people who currently have student loan debt, in addition to the benefits provided by the G.I. Bill. You can get up to $65,000 on your student loan debt through the Navy Loan Repayment Program. You must have a minimum score of 50 on the Armed Forces Qualifications Test to be eligible for this program. Each year you are enlisted, the Navy pays the greater of $1,500 or 33.3 percent of your outstanding loan debt.
College credit
You will complete training in a variety of courses during your time in the Navy. The credits from these courses can be transferred to many colleges and institutions. It means that if you decide to go to college following your Navy service, you'll be able to graduate sooner because you've already taken some of the required courses. As you won't have to take as many courses, your degree will be more affordable.
Future employment opportunities
When reviewing resumes, many employers like to see military experience. Veterans gain skills such as leadership, communication, decision-making, attention to detail, and a strong work ethic as a result of their military training. Enlisting in the Navy also gives you particular training depending on your military function, which you can use to obtain a job later in your career. For example, due to the experience and training, an electronics technician in the Navy may have an easier time getting an IT position.
Enlistment monetary benefits
You may receive up to $40,000 in an immediate enlistment bonus when you enlist in the Navy. The amount you are entitled to is dependent on the job you do in the Navy and the demand for that career. 
A job as an Information Systems Technician, for example, can give you a $5,000 bonus. Your physical fitness and exam scores largely determine which position you get in the Navy. As a result, greater scores may result in bigger bonuses.
Home loans
Both active-duty members and veterans of the Navy can apply for a Veteran's Assistance (VA) loan. You may buy a house without putting any money down if you qualify for a VA loan. You can get a home loan through an approved lender using this method. To be eligible for a VA loan, you must have completed a certain number of active-duty days.
Insurance benefits
Navy enlisted members can access special life insurance products helping you protect their families. There are also veteran healthcare programs providing health insurance benefits for you and your dependents after you leave the military.
Retirement funding
Using a thrift savings plan (TSP), enlisted members of the Navy may begin saving for their retirement. A TSP is analogous to a 401(k) that is used in the private sector. In some situations, such as if you serve for more than 20 years, you may also be eligible for a military pension, which will provide you with a stable income upon retirement.
Travel
Joining the Navy gives you opportunities to travel the world. The Navy visits ports across the world, including South Korea, Japan, Hawaii, around the coast of Africa, and throughout the Mediterranean Sea. The places you visit are determined by your station and the sort of job you have in the Navy.
Military Benefits For Marine Corps
There are a lot of really good benefits to joining the Marines because it will not only assist your transition to the military world but they may also help your spouse or loved ones.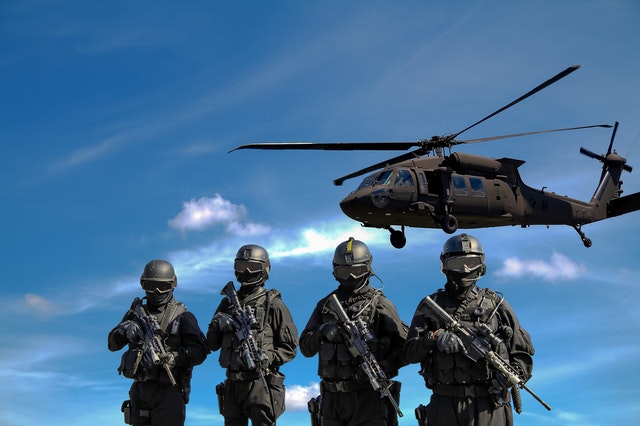 Housing
Although Marine barracks are not exactly the Plaza Hotel in New York City, one thing separating them from the competition is that they're free.
You can live and work for free at any of the dozens of Marine Corps facilities around the United States. The majority of people are unaware that not all Marines live in barracks. You can actually live off-base in a condo, apartment, or home if approved.
All branches of the U.S. military, including the U.S. Marines, are offered subsidized housing by the U.S. Military. It's essentially a "bonus" on top of your regular pay and is called the Basic Allowance Housing, or BAH.
The amount you'll get is determined by 3 factors:
Geographic Duty Location

Pay Grade (IE Rank)

Dependency Status
Obviously, certain areas of the country are far more expensive than others.
For example, if you were based in Honolulu, Hawaii, the monthly allowance for a Corporal (E-4) is $2,850 with dependents and $2,139 without dependents.
However, if you were stationed in Camp Lejune in North Carolina, that number drops to $1,146 with dependents and $996 without dependents.
One of the most significant benefits of joining the Marines is the BAH, which helps you live rent-free.
GI Bill
We understand that going to college can be expensive. In fact, out-of-state students' average public four-year tuition increased to $23,890 per year in 2017.
Every year, millions of college students graduate with a diploma on one hand and a huge student loan debt on the other.
That's the reason why the GI Bill comes in. The GI Bill, which was originally introduced as the 1944 Servicemen's Readjustment Act, is an educational benefit available to military personnel serving in an Active Duty, Reserve, or National Guard role.
Without going into too many specifics, the GI Bill is designed to assist you in paying for a good chunk of your trade school or college tuition.
Benefits For Your Spouse
Your spouse is an often-overlooked benefit of serving in the Marine Corps. While the majority of Marines join the service without a spouse, the fact that the majority of them will have a family at some point throughout their career.
The following are some of the benefits available to Marine spouses:
Military Spouse Preference Program (MSP):

This program essentially provides military spouses with head-of-line privileges when applying for civilian jobs with the Department of Defense. It's important to note that it only applies to active-duty military members' spouses, sorry reservists!

Added GI Bill benefits:

Some Marines just do not want to attend college for one reason or another. The special thing about the GI bill is that you can actually transfer it to your spouse and/or your children.

Small business loans:

Military spouses can get up to $500,000 in loans to launch a new business as part of the Patriot Express Pilot loan.

Military discounts:

As a spouse, you may be eligible for a number of discounts at a variety of retail establishments.

Recreation benefits:

You'll be able to take advantage of most of the same benefits as active-duty members since you'll have an official military ID such as access to on-base recreation facilities like pools, gyms, tennis courts, and more.

Childcare services:

For a small nominal fee, some of the larger Marine bases in the United States provide childcare/babysitting services.

Although having a spouse serving in the military can be difficult, Marines do everything they can to improve their overall quality of life.
Some of these benefits are also available to your immediate family, such as your parents.
Kick-A$$ Uniforms
Simply going around town in your dress blues will attract attention, and it is commonly acknowledged that the Marines have among of the nicest uniforms of any branch of the military.
In the Marine Corps, you'll be issued three different styles of uniforms:
Field:

These are the cool-looking camo uniforms you see Marines wearing, including combat utility, flight suit, and mountain warfare, with combat utility being the most popular.

Dress:

Marines use these types of uniforms at social functions, parades, and ceremonies that including the blue coat with sky blue trousers and slacks that you're used to seeing Marine recruiters wearing.

Service:

Service uniforms, which are distinguished by their unique khaki shirts with green trousers and slacks, are another type of uniform used for social events and parades
Moreover, you'll also get all of the other basics, such as shorts, socks, boots, PT gear, and more.
Although the uniforms should not be your #1 reason for joining the Marine Corps, they may surely assist you in making your decision.
Healthcare And Insurance
Healthcare in the United States, like college, is very expensive.
According to CNBC, the average healthcare premium costs around $833 a month for family plans and $321 per month for an individual.
Furthermore, the average annual deductible for family plans is $7,983, and $4,358 for individual plans.
These costs can quickly add up for a family with an average annual income of $59,039.
Do Marines get free healthcare?
That's true, you won't have to pay a dime.
Free comprehensive medical care is offered to all US Marines (and service members in general).
It's also worth mentioning that the majority of military doctors are experts, highly trained, and knowledgeable in their fields. As a result, you may rest assured that you will receive high-quality medical treatment.
Additionally, you'll also be provided with significantly subsidized dental care, should you want to use it.
Under the Tricare program, these benefits are also transferred to your immediate family (spouse and children).
Pay
While serving in the Marine Corps will not make you wealthy, it will not leave you penniless. Every branch of the military (including the Marine Corps) has the same pay scale, which is determined by your rank and years of service.
You can expect to take home $1,680 a month for a private who is literally just entering boot camp (E-1).
Although this may not sound like a lot, you should also consider all of the other benefits we outlined above that you will save money on.
Things like:
Free / subsidized housing

Free Medical

Subsidized food

Access to gym equipment

Ancillary benefits
These are things that you would typically have to pay for, yet they are all offered for free.
Retirement
Although most people enlisting in the Marines don't plan on making it a career, you certainly should consider it.
It works in the Marines in the way that: You serve on active service for 20 years and earn a monthly check for the rest of your life if you choose to retire on the day after 20 years.
The pay is obviously determined by a number of factors, including
Exactly how long have you served

What rank did you achieve

Whether or not you served in a reserve capacity or active-duty

Several other factors
For example, a Marine who retired after serving for 30 years as a Gunnery Sergeant (E-7) could expect to collect almost $4,000 per month.
Remember that this pay does increase year over year to adjust according to inflation. Therefore, while it may be $4,000 per month now, it might be much greater in ten years
But here's the bottom line: If you served in the Marine Corps for 20 years, you'll be guaranteed a monthly check for the rest of your life.
Military Benefits For Air Force
Being one of the 7 American uniformed services and the aerial service branch of the U.S. Armed Forces, the Air Force is known as one of the most prestigious branches of the military.
Being a member of this military branch is prestigious and a matter of huge pride, since your job here will touch many lives and have far-reaching consequences.
There are various benefits to joining the Air Force, just as there are to joining any other branch of the military.
Every Airman in the Air Force gets paid equally depending on their rank and years of service. However, your base salary is merely a part of the total package you receive. The moment you put on this uniform, you'll also be eligible for additional compensation based on your job and the place you are stationed as well as low-cost insurance, housing and food allowances, tuition assistance, 30 days vacation with pay yearly, and a generous retirement package.
Insurance
Airmen and their families are provided with world-class insurance plans by the Air Force. They benefit from competitive rates, low-cost, comprehensive dental and medical care at military or civilian facilities, full salary and sick-day allowances, and low-cost life insurance.
Food and Housing
Every Airman's fundamental necessities are met by the Air Force. Those who want to live in on-base housing have their living expenses paid, including utilities and maintenance. To assist pay for living expenses, off-base residents get a monthly tax-free housing allowance depending on rank, family status, and geographic area.
Food allowances are also provided. Single Airmen have a meal account that permits them to eat as many as four meals a day for free in the on-base dining facility. On-base department and grocery stores are also tax-free, which helps costs to continue to stay low.
Retirement
The Air Force offers a lucrative retirement plan to its members. After 20 years of service, airmen are entitled to retire and begin receiving benefits on the day of their retirement. There are no payroll deductions in the Air Force retirement plan. The Thrift Savings Plan (TSP) is for those who want to save a little extra money each month. It allows participants to place a portion of their monthly income into an account similar to a 401(k) investment plan.
*TSP contributions are considered pre-tax dollars, lowering the amount of taxable income and the accounts grow tax-free. Enrollment is available when members initially join the military and at any time after that. Money invested in the TSP belongs to individual members regardless of how many years they serve, unlike traditional military retirement requiring a minimum of 20 years of active duty. TSP contributions are not taxed until they are withdrawn from the account. Withdrawals made before the age of 59½ may be penalized; however, TSP accounts can be rolled over into another employer's retirement account or an IRA.
Recreation
Most Air Force bases have bowling alleys, golf courses, swimming pools, tennis courts, art and crafts facilities, and even equipment rentals that can be utilized for free or at reduced prices compared to similar facilities or options off base.
Every base also has recreational programs and social activities geared toward each family member's preferences including Enlisted and Officer Clubs, base sponsored youth activities, and youth centers in which children can spend time in a safe environment.
Vacation and Travel
There are 30 days of vacation with pay that all Airmen receive. During this time, they are free to travel and discover local and foreign destinations. Airmen can use available space on Air Force aircraft to travel to a variety of overseas destinations and almost any state in the United States. They can stay in hotel-quality lodging on base for a discounted price if they visit destinations near another military facility.
Education
The Air Force provides a wide range of educational opportunities to help you reach your full potential. On the first day, you'll be enrolled in Community College of the Air Force to earn college credit beginning with Basic Military Training. The Air Force also provides scholarships to outstanding Airmen who want to attend or complete their education in college. Or through the Air Force Tuition Support program, the Post-9/11 GI Bill, or the Montgomery GI Bill, you can receive up to 100 percent tuition assistance.
Military Benefits For Coast Guard
You'll be privy to a benefits package that most people just starting out haven't heard about, as an active-duty members of the Coast Guard. The beginning benefits offered include college tuition assistance, free health, dental, and eye care, meal, and housing allowance, and 30 days of paid vacation.
Pay
All active-duty enlisted members who join the Coast Guard start out with a salary of around $20,000 per year which is just basic pay. Depending on their status, members may be eligible for additional benefits including housing allowance (if you don't utilize the government housing provided), sea pay, family separation allowance, clothing allowance, and hazardous-duty pay. Increases in pay are also offered based on the length of time in service and promotions.
Education
Through the Post-9/11 GI Bill, you may be assisted in paying for college or vocational-technical training. Visit the new Post-9/11 GI Bill (which offers a substantial increase in benefits) to learn more and acquire the most up-to-date official information.
Housing and Meals
You will receive:
Extra tax-free money for Basic Allowance for Housing (BAH) in the event that government housing is not available in the area where you are stationed;

Basic Allowance for Subsistence (BAS) in the event that government dining facilities are not available in the area where you are stationed; and

A uniform allowance to help maintain your uniforms (for enlisted personnel only).

Tax Advantage: All existing housing, food, and clothing allowances are exempt from federal and state income taxes.
Health, Dental, and Eye Care
You'll receive free medical, dental, and eye coverage while on active duty.
Vacation
You'll get 2.5 paid vacation days every month, with a total of 30 paid vacation days per year.
Free Travel
As a member of the Coast Guard, you may have the chance to travel far and wide as part of your job. You'll not only get to visit new destinations, but you'll not pay a dime. You'll also be able to take advantage of military space flights. This is a unique privilege available to service members, retirees, and their families. After all of the space-required passengers and cargo have been accommodated, qualified passengers can fill unused seats aboard Department of Defense-owned or controlled aircraft, under the Space-Available (Space-A) program.
Training
Your aptitude, security clearance, physical abilities, motivation, and determination all play a role in determining your job path. All specialties are equally available to both men and women in the Coast Guard. These specialties are now connected to the Coast Guard's Credentialing Opportunities On-Line program.
Life Insurance
As an active-duty member, you have the option of purchasing life insurance in $50,000 increments up to a maximum of $400,000 at a low rate. You can also choose to enroll in the family life insurance plan, which would protect your dependents.
Other Benefits
On active duty, you'll be eligible for certain health care as well as receive other benefits for your family. Furthermore, both men and women are permitted to take up to two years off (without pay) to care for a newborn. You can rejoin at the same rank as when you left at the end of these two years.
You'll be able to go shopping at military bases and access all kinds of leisure facilities.
And in the future, there are various retirement plans that will be offered, including one that allows you to retire and begin earning your pension after just 20 years of service.
Military Tuition Assistance – Military benefits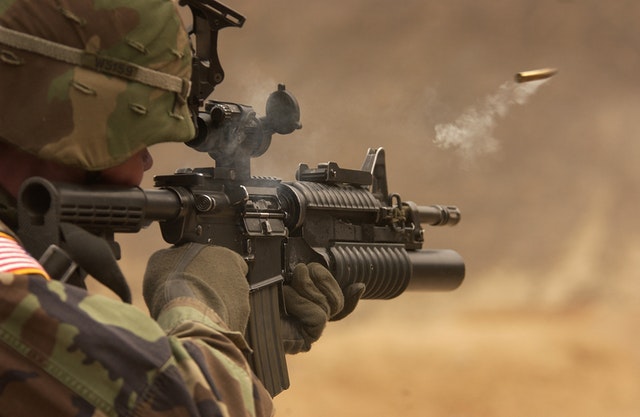 Military Tuition Assistance is a benefit available to qualifying Army, Marines, Navy, Coast Guard, and Air Force troops. Congress has granted each service the ability to pay up to 100% of its members' tuition expenses.
Each service has its own set of eligibility, restrictions, obligated service, and application process. Individual services normally pay this money directly to the institution.
Service
Amount Covered
Who is Eligible
Air Force
100% fees and tuition, not to exceed:
$250 per semester hour

$166 per quarter hour

$4,500 per fiscal year
Active duty

Reserves
Army
100% fees and tuition, not to exceed:
$250 per semester hour

$166 per quarter hour

16 semester hours per year

$4,000 per fiscal year
Active Duty

ARNG on Active Duty

Army Reserves
Navy
100% fees and tuition, not to exceed:
$250 per semester hour

$166 per quarter hour

$4,500 per fiscal year
Active Duty

Naval Reserves in AD status
Marines
100% fees and tuition, not to exceed:
$250 per semester hour

$166 per quarter hour

$4,500 per fiscal year
Active Duty only
Coast Guard
100% fees and tuition, not to exceed:
$250 per semester hour

$166 per quarter hour

$3,750 per fiscal year
Active Duty

Reserves in AD status
Space Force
$250 per semester hour

$166 per quarter hour

$4,500 per fiscal year
Active duty
So, how good are military benefits? Of course, military service entails a slew of benefits that are difficult to match in the civilian world. Use them to your advantage to succeed in your new career.
Military Benefits FAQs
Does the army give you a car?
No. They will not provide you with a free car. They will house you, feed you, pay you, and treat any illnesses or wounds you have for free, but you must pay for everything else.
How much do military wives get paid?
Although there is no military spouse pay or stipend, the military does provide a variety of advantages to service members and their families. After the wedding, your first stop should be the nearest military ID card issuance facility to enroll in DEERS, the Defense Enrollment Eligibility Reporting System.
Does the military pay for weddings?
One of the benefits of being in the military is that you can usually get married for free at the base chapel. This includes a chaplain to officiate at the wedding and a variety of options, including almost any religious denomination, non-religious, military, civilian, and casual.
Do military wives get benefits?
You may be eligible for certain benefits as the spouse or dependent kid of a Veteran or service member, such as health care, life insurance, or money to support pay for school or training.
We've covered all of the essential information about military benefits. We hope it will be a useful resource in deciding on your future career based on the benefits of military service that we have provided.