A Navy officer is employed by the US government to assist in the defense and protection of the country against threats. They may oversee the care of injured patients, direct the engineering of the improved submarine, ship, or aviation fleet technology, process signal intelligence, lead platoons in combat missions, direct ship crews, or direct the engineering of improved submarine, ship, or aviation fleet technology as a director in the nurse corps.
Navy commanders are well-educated and capable military leaders who must be morally upright and capable of leading their units. A career as a Navy officer places one in the ranks of military leadership, assisting the Navy in preserving its future, strength, and efficiency in all of these areas. Effective daily operations, as well as the security and organization of enlisted personnel, require strong Navy commanders.
In this post, we'll look at what Navy officers do, how to become a Navy officer, and whether or not this is a career path that's right for you.
Let's get started with our free ASVAB practice test to pass your exam and join the Military.
What is the work of Navy officers?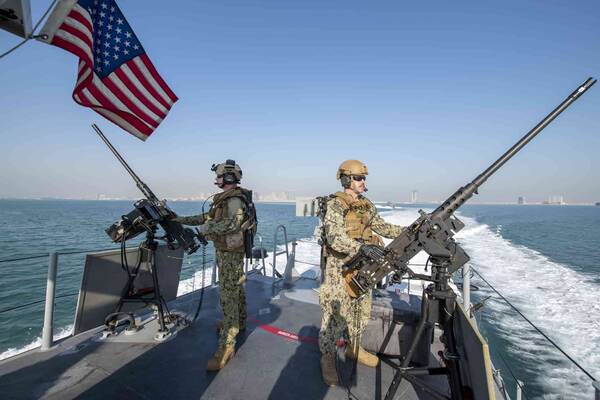 A US Navy officer can supervise enlisted men and women, plan and execute military operations, command or operate significant military vehicles such as ships or aircraft, and provide professional support services to the military in areas such as legal, medical, and a variety of other fields.
Navy officers are highly trained military commanders who are commissioned for particular officer duties in the Navy's several specializations and occupations. A Navy officer's responsibilities are determined by their officer designator and specialization. A Navy officer can choose from a range of specialties, including health care, combat, transportation, engineering and science, and protective services. In general, a Navy officer has a leadership role, with responsibilities that focus on overall operations rather than the specific tasks assigned to enlisted personnel.
The following are the responsibilities of these designators:
Restricted line officer

Unrestricted line officer

Limited duty officer

Staff corp officer.
Restricted line officer
These officers are not allowed to command ships at sea or pursue unrestricted line officer positions. They can serve in either the regular Navy or the Navy Reserves. Among their tasks might be:
Aviation fleet maintenance

Supervising and directing cryptologic technicians' work

Acquiring and building cutting-edge defensive systems

Signal intelligence analysis, processing, and reporting

Utilizing advanced technologies and innovation are being used to optimize the Naval organization

Supervising and directing the work of technicians in the field of information systems.
Unrestricted line officer
Submarines, ships, fleets, aviation squadrons, and shore bases are all under the direction of these officers. In the Naval Reserve and the Navy, they are not limited in the roles for which they can be commissioned. Among their tasks might be:
Overall tactical mission coordination

Ship crews, ships, and ship systems are directed, operated, and maintained

During combat operations, commanding units

Onboard a submarine, operating radar, sonar, and weapons systems.
Limited duty officer
To be commissioned as a Navy officer, these officers do not need formal education or a bachelor's degree. They are chosen based on the number of years they have worked for the company and their specific knowledge. LDOs are limited in their ability to advance in their careers, but not in their authority. Restricted and unrestricted line officers may have the same or equivalent tasks as limited duty officers.
Staff corp officer
Within the Navy, these officers work in specialized occupations. Physicians, nurses, lawyers, civil engineers, and chaplains are among the officers. Among their tasks might be:
Supervising the planning, testing, and implementation of ship repairs and system upgrades

Instructing and supervising nurses, as well as enforcing Navy healthcare policy

Enlistees in the Navy get spiritual and pastoral counseling

Transport personnel, equipment, and supplies are handled and directed.
Read more >> How To Become A Marine Officer?
How to become a Navy officer?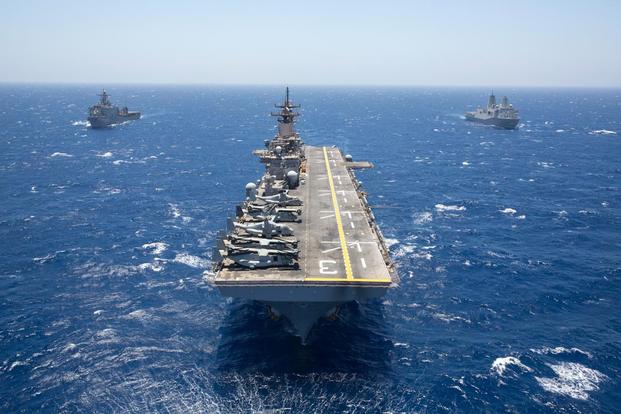 A Navy officer needs a diverse set of skills as a military leader, including the capacity to make tactical decisions. As a result, candidates interested in becoming a Navy officer must achieve greater educational and training Navy officer requirements. They must also fulfill the universal physical and enlistment requirements of the military. 
First and foremost, individuals must be U.S. citizens or have a valid green card that defines them as lawful permanent residents to join the military. With parental permission, men and women as young as 17 can enroll. Officer applicants must not have turned 27 before June 30 of the year they plan to graduate from an officer training school.
All applicants must pass a criminal history check as well as the appropriate Navy Physical Readiness Test (PRT). A 1 1/2-mile run, curl-ups (sit-ups), and push-ups make up the PRT. The candidate's results in these three areas are averaged to determine the test score.
An individual who is interested in joining the Navy as an officer can learn how to become a Navy officer and can benefit from understanding the following steps.
Step 1: Talk to a recruiter
Talking with a local Navy recruiter in your area is the best way to determine if you want to enlist before completing your education. They will answer any questions you may have and assist you in deciding which educational or career path is best for you. Recruiters can also tell you more about the responsibilities of each job title. You may also talk to a recruiter digitally via video chat, phone, or internet conversations about your schooling and career goals.
Step 2: Submit an application
You have the option of applying for an office job or an enlisted position. You may either join the Navy and wait till you finish your schooling so that the Navy can help you, or you can join right away and climb through the ranks of the Navy. Your recruiter will help you complete the application submission process.
Step 3: Take aptitude tests
Aptitude exams are used by the Navy to determine your eligibility for various Navy occupations or specializations. These are the tests:
Armed Forces Vocational Aptitude Battery
For people who want to join the Navy, this test evaluates their eligibility for certain enlisted careers. This examination covers a wide range of subjects, abilities, and knowledge.
Officer Aptitude Rating and Aviation Selection Test Battery
This exam is for people who want to learn more about officer specializations. Most officer posts need the OAR, which includes tests in arithmetic, English, and mechanical comprehension. The ASTB, which covers aerodynamics, spatial recognition, and aviation history, is required of those who want to be pilots or naval flight officers.
Step 4: Enroll in college
It's critical to choose a reputable, accredited university with a Navy ROTC training program. This curriculum is available to students at a number of state schools. Check to see which universities in your state offer the NROTC program. You must be at least 17 years old and under the age of 27 by the time you graduate to be accepted into this program. In addition, you must have high school graduation and complete medical, physical, and moral requirements.
Academic requirements depend on the college you attend, but you must complete ordinary course requirements and take courses like mathematics, physics, National Security Policy/American Military Affairs, and Naval Sciences. Students will receive a bachelor's degree after completing this program, which usually takes four years.
Step 5: Enlist in the Navy
If you want to enroll in the Navy, you will be required to complete the enlistment process at the Military Entrance Processing Station. Your physical, academic, and moral standards will be evaluated during the MEPS to ensure that you satisfy the Navy's requirements. Aptitude testing, background screening, medical screening, job selection, and an enlistment oath are all part of the process. After enlisting, you will be transported to basic training, sometimes known as boot camp.
Step 6: Attend Officer Candidate School (OCS) or Officer Development School (ODS)
Navy officers program including OCS or ODS will be attended by an officer recruit or a Navy commissioned officer. 
Initial training for individuals preparing for the line or select operational staff corps, such as the supply corps, is known as Officer Candidate School (OCS). OCS might last anywhere from 5 to 13 weeks. Leadership, etiquette, physical fitness, academics, military training, and other areas related to the career track are covered during OCS.
ODS is basic training for other officers and engineers in the staff corps, as well as nuclear power instructors. It takes around five weeks for ODS to go off. Naval Leadership, Sea Power, Military Law, Military Indoctrination, Naval Warfare, Naval Administration, Naval Organization, and Damage Control are among the topics covered by ODS. You will be assigned to your permanent duty post after graduating from officer school.
Read more >> How To Become An Army Officer In 2022?
How much do Navy officers get paid?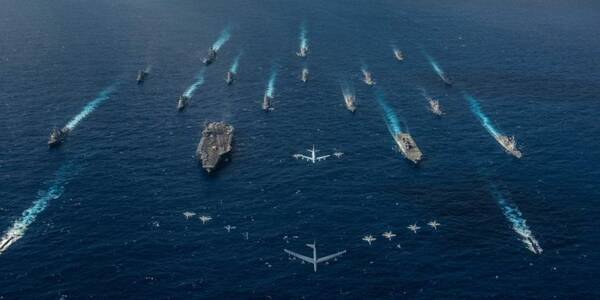 The salary and benefits that come with becoming a Navy officer are determined by rank and years of service. Navy officers with less than two years of service can earn anything from $3,287.10 for an O-1 to $10,999.50 for an O-8, however, the highest rank for a new officer is uncommon. As an officer's years of service increase, his or her pay rises until he or she reaches the salary cap for that level. The maximum monthly amount a Navy officer may earn is $16,441.80. Officers who have served in the Navy for at least 20 years and have earned the rank of admiral are eligible for this honor.
Officer promotions in the Navy are not automatic and are depending on available vacancies. Depending on the number of available positions, some areas of expertise may provide more opportunities for advancement than others. Experience in a large command or as the commanding officer of a ship, as well as a clean service record, can increase an officer's chances of promotion.
Is Navy officer a good career?
Those who choose a Navy officer career path are responsible for the efficiency of everyday Navy operations, as well as the supervision and care of enlisted personnel, as well as serving as leaders among their peers. According to the US Bureau of Labor Statistics, they made up 15% of military troops serving on active duty as of March 2020. (BLS).
The demand for experienced and skilled Navy commanders will rise as the requirement for technical and readiness capability grows. The BLS only gives comprehensive employment growth estimates for civilian jobs; nevertheless, it predicts that job chances for Navy officers and other military personnel will be quite favorable until 2028.
FAQs – How to become an officer in the Navy?
You might have some wonders about becoming a Navy officer. Here is a list of frequently asked questions and their answers to help you learn more about becoming a Navy officer:
How long are you required to serve as a Navy officer?
You may be forced to serve in the Navy for three to five years if you opt to join as an officer. Positions that need more training, on the other hand, may require lengthier service commitments.
Does the NROTC program provide scholarships?
There are various scholarship programs available to assist you in paying for school while also allowing you to concentrate on your studies. There are also financial reimbursement options, salary advances, and sign-on bonuses that you may be eligible for. It can be beneficial to go over this material with your recruiter in detail.
What questions should you ask your recruiter?
Here are some questions you should ask your recruiter:
What are the details and requirements for each specialty?

What are enlistment bonuses now available?

If I've finished Junior ROTC or Navy Cadet training, will I be eligible for special enlistment?

Is it possible to work in another country?

What are the grooming and attire requirements?

Are there any educational benefits or opportunities for off-duty learning?
Any individual interested in a career as a Navy Officer must have a diverse set of skills. You now understand how to become a Navy officer by following the six steps outlined in this post, as well as the job opportunities for this position. What you should be doing right now is preparing for a successful Navy officer career. Best wishes!