General Science
Start your test
The ASVAB General Science subtest is designed to test your scientific knowledge. The subtest score is not calculated to your Armed Forces Qualification Test score. However, if you want to get a job field that is related to science, you will need to do your best on the general science test in order to qualify for that job. Because it is a general science test, candidates must show their general knowledge of a variety of scientific areas concluding Earth & Space Science, Life Science, and Physical Science. Each portion of the general test has the same role, make sure you do not focus too heavily on any one area. On the paper-and-pencil version, the General Science section has 11 minutes for 25 questions on the paper version. On the CAT-ASVAB, you will have 8 minutes to finish 16 questions.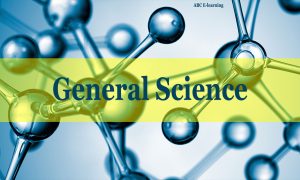 Here are some sample questions of General Science ASVAB that could be on the test:
Which type of rock would likely be found at the bottom of a river bed?
Which of the following is a characteristic of the autonomic nervous system?
On a Celsius thermometer, how many degrees are there between the boiling point of water and the freezing point of water?
Sara jumped off her rowboat into the lake. As she pushed her body forward the boat moved backward. Which of Newton's laws best describes the motion of Sara and her boat?
All general science ASVAB questions and answers are based on the previous ASVAB tests and crafted as close as possible to the real test. Using our ASVAB General Science practice test will help you understand and remember all the problems thoroughly in this area. You can retake our practice test unlimited times to improve your knowledge and confidence. Take more of our ASVAB practice tests for other areas to cover all ASVAB knowledge.
>> More: Mathematics Knowledge Practice Test