Can an immigrant join the Army? You do not have to be a U.S. citizen to enlist in the Army but you need to meet some requirements. Read this post to know more.
Over 120,000 immigrant military personnel have become citizens of the United States since 2001. Immigrants serving in the military in the United States have started from deep long historical roots. Since the Revolutionary War, non-citizens have served in and alongside the United States Armed Forces.
Thousands of non-citizens enroll in the military each year, according to the United States Citizenship and Immigration Service (USCIS). Naturalization through military service is a legal way to boost recruitment while also allowing immigrants to become citizens.
If you are interested in joining U.S Army, you do not have to be a citizen of the United States to join but you must reside here. If you are not a permanent resident of the United States, sometimes known as a green-card holder, you are not able to join the military. Enlisting with a green card used to be a quick way to full citizenship, but as of February 2018, the requirements have changed.
Can an immigrant join the Army?
Military service is voluntary for both citizens and documented immigrants. Each branch of the military has its own set of recruitment criteria, however, there are several that apply to all branches.
One of these requirements is that only U.S. citizens can become commissioned officers or serve in occupations in the US military that require special security clearances.
Note: Non-citizens with proper documentation may enroll in the military. Once they have gained citizenship, they can also become commissioned officers.
Citizens of Puerto Rico, the Northern Mariana Islands, the Federated States of Micronesia, Guam, the United States Virgin Islands, American Samoa, and the Marshall Islands are all eligible to join the military (as long as they are citizens of those territories, republics, or states).
To be eligible to join the military, a non-citizen must complete specified qualifications. They must have an I-551 green card or a valid foreign passport with the words "processed for I-551" printed on it.
For joining the military, an immigrant must first complete the USCIS (formerly known as the INS, or Immigration and Naturalization Services) immigration process before beginning the enlisting process.
The individual wishing to join the military must have a valid green card and/or visa for the duration of their enrollment.
A USCIS representative is present in most military facilities to explain and assist with the administrative process of applying for citizenship.
Non-citizens from nations with a history of hostility against the United States may be required to get a waiver. The federal government cannot file a petition on behalf of an unauthorized immigrant seeking legal status and military service.
Single Term Enlistments (Until Naturalized)
Non-citizens who enroll in the military are only allowed to serve for one year. Non-citizens serving in the military can reenlist if they become citizens of the United States.
Once an immigrant has joined the United States military and is on active service, the process of becoming a citizen can be accelerated. In peacetime, non-citizens must serve for a period of 12 months before applying for citizenship.
Can foreigners join the US military?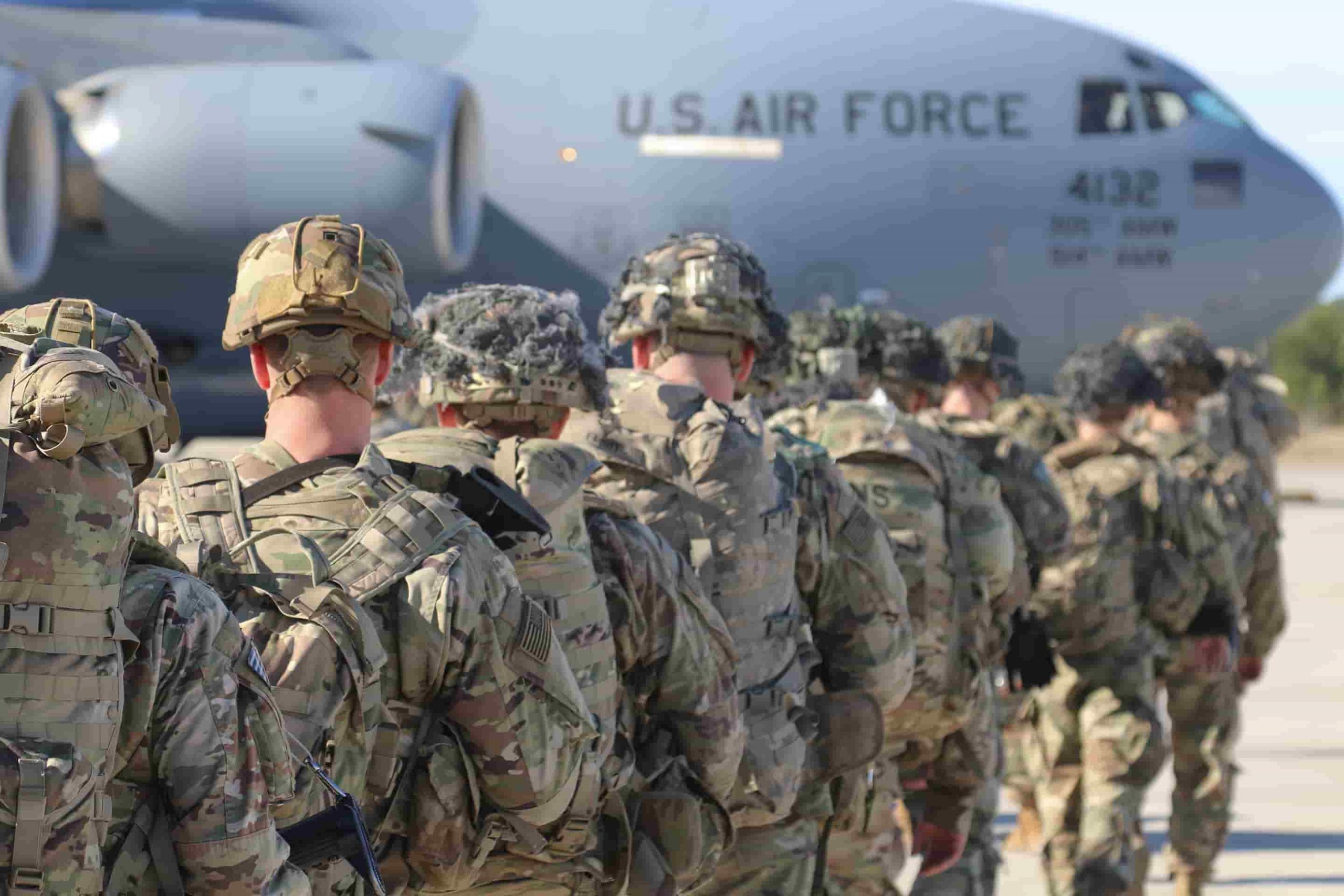 The green card
Foreigners who desire to live in the United States have a variety of alternatives under American immigration law. The Permanent Resident Card (Green Card), as the name indicates, allows you to live and work in the United States indefinitely. You can apply at a U.S. consulate while you are abroad or after you are in the United States. To win your card, you must fall into one of the following categories:
You are a U.S. citizen's relative

You're a hard worker with exceptional skills. Unskilled laborers are welcome to apply, but they will be given a lower priority

You're a political asylum seeker

You've been a victim of human abuse or trafficking.
All of the alternatives are available on the US Citizenship and Immigration Service's website. A sponsor is usually required to file a petition for permanent residence status. More forms, an interview, photographs, and fingerprints are all part of the application procedure.
Can you join the military without a Green Card?
A green card by itself does not entitle you to serve in the United States Army. You must reside in the United States and be fluent in English (speaking, reading, and writing). You must also satisfy the following prerequisites, which apply to all Army recruits:
You must be at least 17 years old and no more than 35 years old. This is valid for the regular Army, reserves, and National Guard

Your health must be in good condition

You have a high school diploma, however, you may join the military with a GED

You must pass the Armed Services Vocational Aptitude Battery exam. You can prepare for your ASVAB test by using our free ASVAB practice tests on this website.

If you desire to be an officer, you must have completed your education.
You can ask the Army to waive a disqualifying condition, such as health issues or a criminal record. There is no assurance that you will be granted a waiver, but there is no charge for requesting one.
Limitations on Non-citizens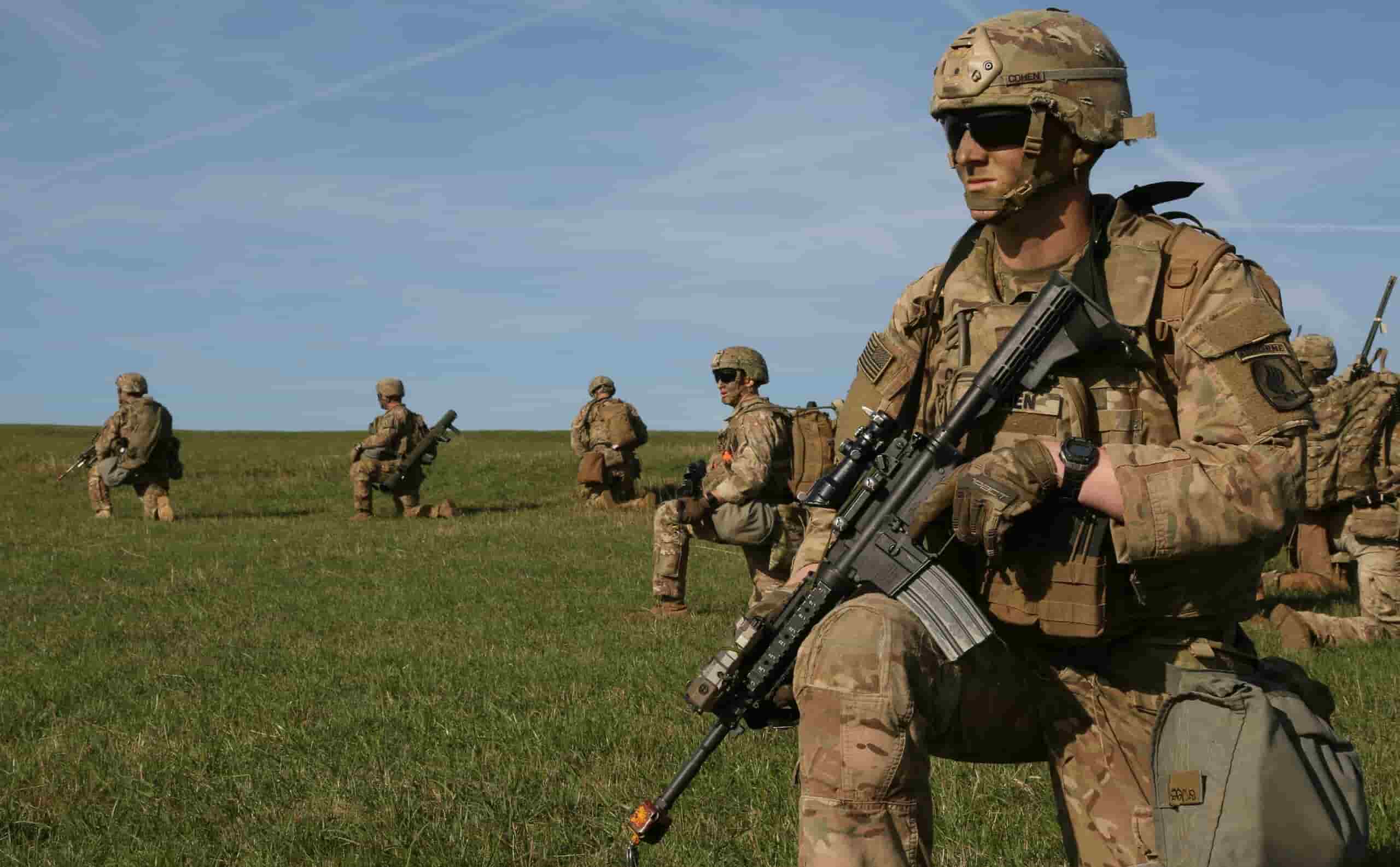 Enlisting in the US Army as a noncitizen can expedite your path to full citizenship. Until you become a citizen, your military career is restricted. You won't be able to re-enlist, acquire a security clearance, or be considered for overseas missions if you aren't a citizen. Military service waives some of the requirements for citizenship in the United States: If you are stationed overseas, for example, you do not need to be physically present in the United States.
Since 9/11, more than 100,000 foreigners have become citizens after serving in the military. Military regulation, as of February 2018, has put a halt to the process, requiring more thorough background checks and longer clearance timeframes. A background check, which may take up to a year or more, is required before recruits can begin basic training. Enrollment may become more difficult than it was a few years ago unless the policy changes.
So, can an immigrant join the Army?  Yes, however those who want to join must first complete certain requirements and get a Green Card to become a permanent resident of the United States. Over 44,000 non-citizens joined the US Armed Forces between 2013 and 2018. The military earns significant benefits from the service of its foreign-born personnel. Non-citizen recruiters are more diverse in terms of race, ethnicity, linguistics, and culture than citizen recruits. Given the military's growing global goal, this variety is especially vital.