Enlisted members of the United States Air Force have several career options. As an Air Force member, you could be anything from an engineer to a cybersecurity specialist, depending on your background and skills. In this article, we'll look at the top ten Air Force jobs and what they entail.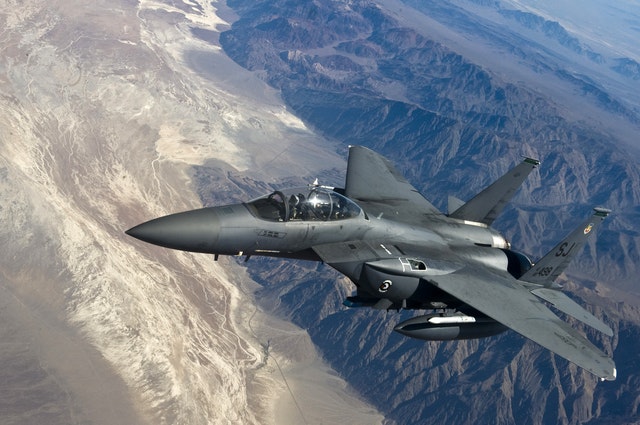 Air Force Jobs Enlisted
The Air Force has over 200 enlisted positions available. These jobs in the Air Force are designated by Air Force Specialty Codes or AFSCs. The type of job you are eligible for in the Air Force is determined by your Armed Services Vocational Aptitude Battery test score.
Taking the ASVAB test is a must if you are planning to join the military. On our website, you can find thousands of free practice questions as well as the full ASVAB practice test 2023. Let's get you ready for your big day!
Once you receive your test score, it will be analyzed to determine where your strengths, experience, and knowledge lie. You can then use this information to apply for a job in the Air Force. The following are the categories that the Air Force uses to differentiate its different enlisted jobs:
Maintenance & logistics

Operations

Special investigations

Support

Medical & dental

Finance & contracting

Legal & chaplain
Each of these categories has one or several career fields, or jobs, that someone in the Air Force can work in. The higher your score on the Armed Services Vocational Aptitude Battery test and the more education and experience you have, the more opportunities you will have within the Air Force.
Read more >> Joining the Air Force: All Requirements You Need to Know
10 Best Air Force Jobs You Can Have
We also provide a few of the most popular and in-demand careers in the U.S. Air Force below here.
Pilot
The first job on this Air Force Jobs list is Pilot.
The pilot's responsibility includes completing missions by flying various Air Force aircraft. Air Force pilots may also be responsible for studying the weather, filing flight plans before takeoff, understanding existing flight intelligence, and preparing aircraft for takeoff. Pilots also work with commanders to implement and create flight-related plans and policies.
To become an Air Force pilot, you are required to have a bachelor's degree as well as complete Officer Training School and the Air Force Specialized Undergraduate Pilot Training program. You will also have to undergo a Single Scope Background Investigation and have begun pilot training before the age of 33. This job translates well into civilian life, as every airport in the world requires pilots to operate.
Public affairs officer
A public affairs officer or specialist is responsible for preparing, editing, and distributing community and media relations. This position entails broadcast and print journalism, writing and editing as well as composing and designing various forms of media.
To become an Air Force public affairs officer, you must hold a Bachelor's Degree in Communication, Journalism, Public Relations, or a related field. You must also be 39 or younger and complete Officer Training School. This position has many civilian equivalents including journalists and writers.
Flight engineer
An Air Force flight engineer is tasked with the responsibility of monitoring and maintaining all aircraft control systems and engines while they are in flight. They also perform pre- and post-flight inspections of the aircraft and are an integral part of the Air Force aircrew.
To qualify for this position, you must have a high school diploma or GED and complete eight and a half weeks of Basic Military Training as well as technical training. Other requirements may be necessary. As a civilian, a similar job to an Air Force flight engineer is an aircrew member.
Security forces
The Air Force security forces are individuals who are tasked with the responsibility of keeping the base, the people on the base, and the weapons and equipment on the base safe from outside threats. This Air Force job position is the largest career field in this branch of the service and is the military bases' first line of response to any danger.
As part of the Air Force security forces, your duties may include acting as a first responder, making security preparations, securing the base perimeter, or working at the base's law enforcement center. This position can translate into a police officer or other security professional in the civilian world.
Read more >> U.S Air Force Ranks In Orders & Insignia
Operations Intelligence
An operations intelligence specialist is a professional who processes and analyzes intelligence that helps airmen stay safe and complete missions. As an operational intelligence specialist, you may be responsible for creating databases to hold useful information, collecting and evaluating intelligence and dispersing it to the appropriate levels of command, and preparing classified material for various uses. This position requires a high school diploma or GED as well as an extensive technical training course.
Air traffic control
Air traffic control specialists are an important part of keeping airmen, air space, and aircraft safe. These professionals are responsible for managing all parts of air travel including air traffic and the flow of aircraft. They monitor several variables to ensure that every aspect of airspace is kept from harm.
To become an air traffic control specialist in the Air Force, you must hold a high school diploma or GED as well as Basic Military Training and technical training. As a civilian, you can use this experience to work as an air traffic control specialist at a public or private airport.
Tactical aircraft maintenance
An Air Force tactical aircraft maintenance specialist is in charge of maintaining nearly every aspect of the systems on tactical aircraft. These professionals make sure that all aircraft are in excellent condition and are ready to be used at a moment's notice. To become a tactical aircraft maintenance specialist, you must complete Basic Military Training as well as technical training related to this field.
Aircraft loadmaster
This Air Force professional is responsible for loading cargo onto Air Force planes and ensuring the cargo is within weight limits and evenly distributed. An aircraft loadmaster may also perform pre and post-flight checks as well as operate machinery during the loading process. This position requires a background in science or mathematics as well as the completion of a three-month Aircraft Loadmaster Course.
Cybersystems operations
Air Force cyber systems operations specialists oversee the design, installation, and support of the computer and software systems used in the Air Force. As a cyber systems operations specialist, you are responsible for keeping these systems secure from outside intrusion and continually advancing these systems to ensure the Air Force is equipped with the most up-to-date technologies.
To qualify for this position, you must have a high school diploma or GED as well as knowledge of cyber systems. You will also be required to complete the Cyber Systems Operations Initial Skills course as well as Basic Military Training.
Biomedical equipment
This is the last position we listed in this Air Force Jobs list.
This position is in charge of repairing, maintaining and installing all medical equipment in the Air Force. As a biomedical equipment specialist, you may replace medical equipment parts, repair various components of medical equipment, and ensure that the equipment complies with operational rules. This position requires a high school diploma or GED, Basic Military Training, and completion of a basic biomedical equipment maintenance course.
With the information provided above about Best Air Force Jobs, we hope you will be able to find your ideal job quickly.
If you plan to take the ASVAB test, let's get started with our free Air Force ASVAB Practice Test. This website contains thousands of free Air Force ASVAB practice questions to help you prepare for the upcoming exam.