Joining the military is now easier than it has ever been. Not only will you receive physical training, but you will also be involved in a variety of educational domains. The Armed Services Vocational Aptitude Battery, or ASVAB Test, was developed by the Department of Defense and is a timed yet well-researched format that encapsulates a high level of aptitude test. It evaluates a young adult's chances of success in military formation and provides a broad view of which army position you'd be best suited for.
It's worth noting that each branch of the US military has different minimum standards based on the severity of their designation or military disposition. One of these standards is the Army ASVAB Test. However, our free Army ASVAB Practice Test 2023 can undoubtedly assist you in improving your test score!
The Army ASVAB Practice Test, just the same as the real test, has two versions:
First, is the ASVAB Career Exploration Program (CEP), which is actualized to assimilate proper planning and exploration to specified military careers and correctional facilities. That being said, it is a multifaceted program that pre-defines the aptitude of a high school and community college student.
Secondly, is the enlistment version provided by a Military Entrance Processing Station (MEPS), solely anchored on recruitment purposes.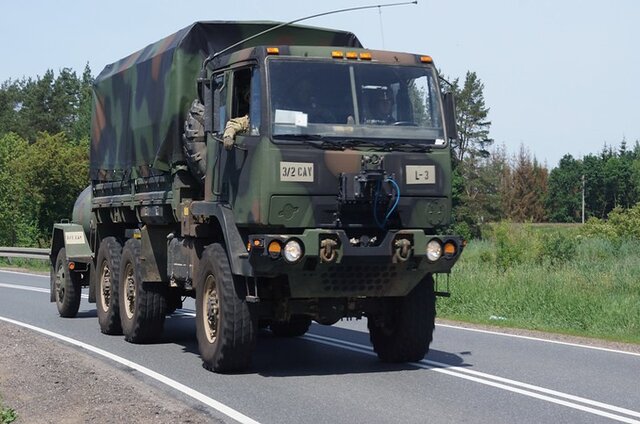 Army ASVAB practice test
ASVAB Test Scores and Requirements
To join the Army, you need to meet the following requirements:
Applicant must be 18 years old. Any age less than it requires parental consent.
By standards, the maximum achievable ASVAB score is 99.
Regarding the Army enlistment, the minimum score must be no less than 31 by means of ASVAB criteria.
To acquire particular enlistment bonuses, an Army recruit has to achieve a score of no less than 50.
Medical Screening evaluation is a must in accordance with Military regulations.
You must be a bonafide US citizen or a with Legal Permanent Resident certification.
For non-US citizens, proper documents must be relayed to validate your enlistment choice.
Unlike other military branches, the Army is less strict with GED (General Education Diploma) recruits. On top of this, a special program signified as Army Prep School is also available for individuals without a GED or high school diploma.
Nearly similar to the Air Force, the Army also tender recruits for a higher enlistment disposition provided that they have college experience. More so, extending the rank to E-4 for bachelor degree holders.
If you want to grasp more information about U.S Army Ranks In Order and Insignia, click on the highlighted link to collect what you need to know.
Army Line Scores
The ASVAB Army test, as well as the Army ASVAB Practice Test, covers a variety of subject domains, and these are:
General Sciences (GS)           
Mathematical Knowledge (MK);
Arithmetic Reasoning (AR)                    
Electronics Information (EI)
Word Knowledge (WK)                                   
Auto and Shop Information (AS)
Paragraph Comprehension (PC)                   
Mechanical Comprehension (MC)
Assembling Objects (AO)
The following abbreviations signify the included domains with regard to the general classification:
VE = WK + PC
CO – Combat skills: AR+CS+AS+MC
EL – Electrical Cognition: GS+AR+MK+EI
FA - Field Armament: AR+CS+MK+MC
GM - Generalized Maintenance: GS+AS+MK+EL
GT - Generalized Technicalities: AR+VE
MM – Mechanical Maintenance: AS+EI+NO+MC+
SC – Survey and Communications: AR+MC+VE+AS
ST - Skilled Technicalization: GS+VE+MK+MC
SF - Special Forces: GT ≥ 108, CO ≥ 98
The table below indicates the required minimum ASVAB scores to be assigned to different Army jobs: 
All mentioned army job titles above are just a few accounts of the actual number of military army-saturated career paths. Some may seem familiar but rather than the given minimum ASVAB line scores, there is still a high probability that there are underlying conditions necessary to be considered. Some given jobs with "N/A" line scores signify the particular career's classified information. Ultimately, keep in mind that even if it's regarded as the easiest US military branch to join, it still grants a complex deliberation of requirements and eligibility conditions. If you are truly up for the challenge, "LET US JOIN THE SERVICE!"
Army ASVAB Practice Test by ABC Elearning
Now that you've gathered all of the necessary information, it's time to put it all together! Let's get started with the Army ASVAB Practice Test. Our 1000+ practice questions are divided into ten categories, just like the real test. Furthermore, our one-of-a-kind gamified learning techniques will keep you from becoming bored while studying. All you have to do is practice round after round, just like you're playing a game. You can also practice the actual test format by using the ASVAB Practice Test pack.
You may practice it offline by downloading it here:
Android: ASVAB Practice Test 2023
Last but not least, don't hesitate to contact us at [email protected] if you have any inquiries.