The United States Air Force is a branch of the United States Army and a uniformed force in the United States. Formerly part of the United States Army, the United States Air Force was established as a separate service under the National Security Act of 1947 on September 18, 1947. The Air Force is the most recent service to be established as part of the United States Army.
To increase manpower for the armed forces, most countries around the world have mandatory military service. However, military service in the United States is entirely voluntary, and the enlistment process is not without difficulty. So, what are the most in-demand Air Force jobs in the United States? What jobs are currently available in the Air Force? Read this article if you're dreaming about working as a portion of the United States Air Force. We provide the top 8 air force jobs in demand. Let's go ahead!
What is the Employment Outlook for the Air Force?
The US Air Force currently lacks a professional pilot force, so air operations face many difficulties in both training and practice. This situation leads to the fact that the Air Force cannot fully meet the needs of the US military. The Air Force is still far from its goal of training about 1,500 new pilots a year as it seeks to address a shortage of personnel, including pilots who have been discharged to work for civilian airlines with higher wages. 
However, this situation will soon end when commercial flights are expected to recover this year. The US Air Force would then face the pressure of a shortage of personnel and find ways to train more pilots. If you're planning to get a seat in the Air Force, let's take our free Air Force ASVAB practice test 2023 to build your chance to pass this exam.
This is why the US Air Force is removing or relaxing physical requirements to attract a great deal of personnel. The US Air Force has announced that there is no longer a minimum height limit for potential pilots, to encourage more applicants to join the Air Force, especially women. For example, in the past, the US Air Force required candidates to become pilots to be between 1.63 – 1.96m tall, with a sitting height of 0.86 – 1.02m. The New York Times newspaper cited the adjustment policy officially effective from May 2021, with the content that potential candidates no longer need to apply for an exemption from this regulation.
While the majority of applications for height exemptions are accepted, the old limit eliminated about 44% of the US female population between the ages of 20 and 29, according to the US Air Force. With the removal of the height standard, the US Air Force now says it will apply an anthropometric review process to select the right aircraft for a new generation of pilots.  Therefore, it can be said that Air Force careers in demand are always open.
Top 8 Best Jobs in the Air Force You Should Know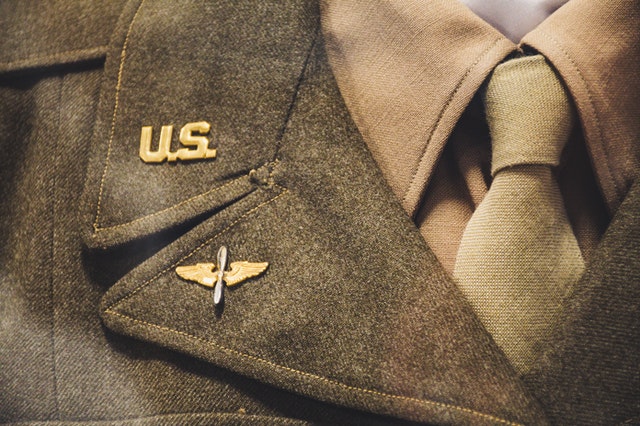 1. Air Force pilot
What is an Air Force pilot?
A military pilot is a person who directly controls or participates in the control of a military aircraft in the air. They are responsible for planning before take-off, learning about the weather, preparing flight equipment, or working with other units to ensure an efficient and safe flight.
Salary of an Air Force pilot
In a protracted effort to get more pilots to stay in the service longer, the US Air Force is offering some pilots bonuses of up to $420,000 over 12 years, according to the program. this force's fiscal 2021 bonus. Pilots of search and rescue bombers, fighters, special purpose aircraft and fixed-wing aircraft whose contracts expire this year are eligible for a $25,000 annual bonus if they commit to 5-7 more years of services or $35,000 for the next 8-12 years.
According to some information sources, the average salary of a US military pilot is between 100,000 and 162,000 USD/year. That does not include other costs such as insurance, food allowances, and living expenses. The salary of an Air Force officer can range from $5,000 to $8,000 per month. This is a very attractive salary for anyone who wants to be a pilot. Serving in the US Air Force as a military pilot, you will not only have the opportunity to receive a substantial salary but also easily receive other benefits, including family insurance or government benefits.
Requirements to be an Air Force pilot
Completion of the Air Force Specialized Undergraduate Pilot Program (required)

Become an official bachelor of Officer Training School

Have a relevant background as required by the U.S. Air Force

Between the ages of 18 and 33

Pass strict fitness tests with perfect health status 
2. Public affairs officer
What is a public affairs officer?
Public affairs officers are state employees, working in US Air Force units and factories, undertaking a certain professional aspect, or assisting the commander in the process of performing a mission.
Responsibilities of a public affairs officer
The public affairs officer is responsible for duties related to editorial, communication, logistics, and external, internal, or public relations distribution. This position usually requires the ability to edit or create media publications serving in the US Air Force environment.
Additionally, the public affairs officer serves as the official communication channel for both internal communications within the US Air Force and external communications. Therefore, mastering communication in all forms is the primary task of public affairs officers. Its mission is to transmit consistent, accurate, and official information from the U.S. Air Force to the public and vice versa while ensuring that the information provided does not jeopardize the security of the United States as a whole.
Requirements to be a Public Affairs Officer in US Air Force
To become an Air Force public affairs officer, one is required to graduate from a training school in Public Relations, Multimedia, Journalism, International Relations, National security, or related professions. The position of public affairs officer in the US Air Force has several types of civilian equivalents which can include journalists and writers.
In addition, you need to be under the age of 39 to apply for this position. In case of necessity, you will need a valid state driver's permit for the purpose of driving as well as operating government vehicles. You also need to make sure you don't abuse drugs, have no civil or criminal convictions on your record, have a personality disorder, or have serious mental health problems.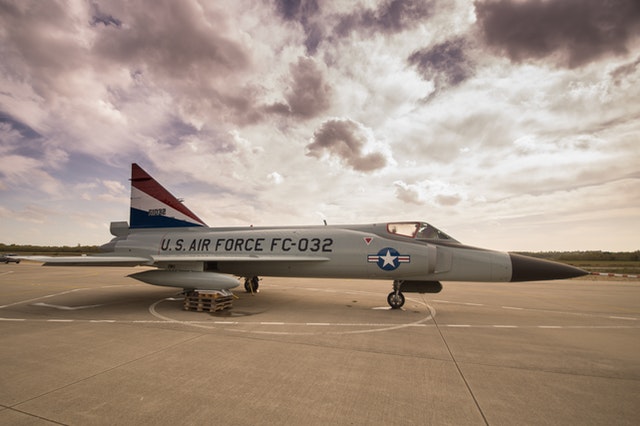 3. Aircraft maintenance engineer
What is an aircraft maintenance engineer?
The profession of an aircraft maintenance engineer is the use of technical processes to ensure that the components of a civil aircraft operate smoothly. This job requires constant supervision, as well as planning to correct technical errors before take-off or after landing promptly to reduce the failure rate in the aircraft. maximum down. An aircraft maintenance engineer is considered an irreplaceable important part of the Air Force aircrew.
Responsibilities of an aircraft maintenance engineer
The Aircraft maintenance engineer is responsible for monitoring the operating status of the aircraft, and participating in fixing problems as quickly as possible so that the flight can be taken off and landed in time. In addition, if the aircraft is damaged, they need to find out the cause of the damage, find out and propose solutions to overcome the damage to the aircraft. They are also responsible for building and developing repair and maintenance procedures for each type of aircraft following the requirements of the US Air Force.
Every day, the staff here have to perform routine maintenance as well as repair unusual failures for aircraft of all sizes and different types. In addition, in a day, there are hundreds of flights taking off and landing from early morning to late night.
Therefore, the working time of maintenance engineers also depends greatly on the flight plan of the flights. There are times when engineers have to be there very early, check the specifications of the aircraft, and see if the plane has any damage before handing it back to the crew for them to fly. When the plane landed very late, the staff also had to stay last to check for technical errors that may arise after a flight.
Requirements to be an Aircraft Maintenance Engineer
To become an aircraft maintenance engineer, one is required to pass high school or GED. Next, you need to complete eight and a half weeks of the training program within the Basic Military Training. Some other requirements regarding physical fitness, background, or education (experience) may be necessary depending on the time of recruitment of the US Air Force.
4. Security forces
What is the Air Force's security force?
The Air Force security forces are the core forces that manage and protect the airspace, protect key national targets and people on the base from external armed threats. The US Air Force security forces can independently perform missions or participate in combat in a combined military formation. This is considered the front line of US military bases, playing a particularly important role, so the Air Force security forces always have particularly detailed standards.
As an indispensable portion of the US Air Force security forces, your obligations may incorporate acting as a  responder, making security arrangements, securing the base border, or working at the base's law authorization center. This position can be deciphered into a police officer or other security proficient within the civilian world.
Requirements to join the US Air Force security forces
To fulfill the requirements to join the US Air Force security forces, the first thing you have to do is to get a high school diploma or GED. In addition, you are not allowed to have records related to personality disorders, gang affiliations, civil/criminal law violations, sleep disorders, excessive alcohol use, or related violations. Also, since this is a special position, you need to be able to work around nuclear weapons or work in confined spaces.
Besides, you also need to have a valid state driver's permit for the purpose of driving and operating government vehicles. You will also be asked to successfully pass the US National Agency Check, Credit Check, and Local Agency Checks. Finally, you must not be more than 39 years old and must have completed eight and a half weeks of the training program within the Basic Military Training.
5. Air traffic controller
What is an air traffic controller?
An air traffic controller is a person who directly provides flight control services, flight information, and alarms to aircraft on the ground, in the air, and other support for flight crews to maintain flight operations. fly on air routes and at airports in a safe, regulated, and efficient manner. In the US Air Force, ensuring aircraft safety is a top priority, so an air traffic controller is an extremely important position.
Responsibilities of air traffic controller
As an Air Traffic Controller, your main job is to ensure a safe distance, or separation, between aircraft. To do that, we apply a minimum distance between aircraft of 1,000 feet altitude or horizontal, 5 miles in approach airspace, and 10 miles in long haul airspace…
You must maintain contact with the pilot throughout the flight. You must always follow and know the flight route from departure to landing to ensure absolute safety. Ensuring flight safety is a top priority, but the job of an Air Traffic Controller does not stop there. With flight traffic increasing every year, it is required for Air Traffic Controllers to operate safe, regulated, and fast flights to create the highest efficiency.
Because of the huge duties, air traffic control enjoys a very high salary, up to approximately $85,755, which is nearly 80% above the US national average salary. In addition, air traffic controllers are always taken care of, creating conditions for material and spiritual life and many opportunities for career development. Every year, air traffic controllers are allowed to attend professional training courses in the country and at training institutions in allied countries of the United States to improve their capacity and professional qualifications.
Requirements to be an Air Traffic Control Specialist
To become an air traffic control specialist in the USAir Force, it is required to get a high school diploma or GED. You must also have completed eight and a half weeks of the training program within the Basic Military Training.
In addition, many other rigorous physical, mental, mental, or intellectual requirements need to be met. This is a difficult position, so there will be strict selection rounds to find the most suitable candidate. You can visit the official US Air Force website to learn more about the requirements to become an air traffic control specialist.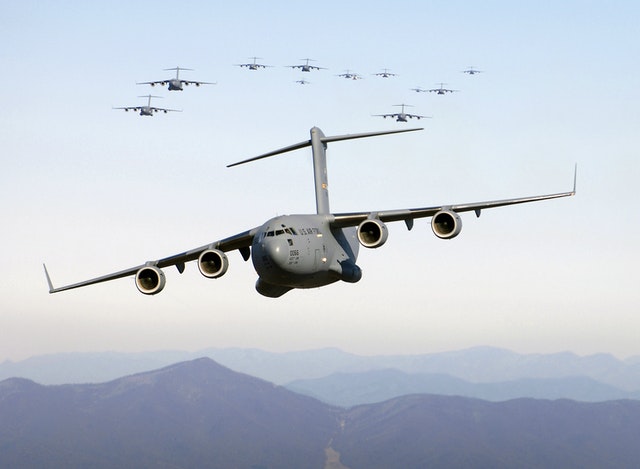 6. Air Force Logistics Planners
What is an Air Force logistics planner?
Air Force logistics are the people who ensure goods, tools, weapons, or even people are brought to the needed locations. Military logistics officers will be able to work and work to ensure the living and training of the soldiers as well as all matters of material, spiritual, transportation of the armed forces, or other logistics.
Responsibilities of Air Force logistics planner
Air Force logistics is known as the department specializing in receiving goods, transporting, storing, customs clearance, paperwork, packaging, and marking codes,… in the field of Logistics. Logistics managers will participate in the supply chain of transporting packages from the place of production to the place of consumption. In this field, the logistics department can work in many different areas and positions such as planning analysis, purchasing, inventory, goods management, coordinator, etc.
Supply chain management in military logistics often deals with several variables in predicting future costs, deterioration, consumption, and demand. U.S. Army classified supplies was developed in such a way that supply categories with similar consumption variables were grouped for SES planning. For example, peacetime ammunition and fuel consumption would be significantly less than wartime consumption for these items, while other supplies such as subsistence and clothing would have consumption relatively consistent regardless of war or peace. The military will always ask for uniforms and food. More troops will require more uniforms and food.
Air Force Logistics planners will track and document changes or arrangements in furniture, equipment, or people during the time of U.S. Air Force operations. By documenting and analyzing these trends over time and applying them to future scenarios, the US Air Force can deliver exactly the items it needs to the military just when they need it. History has shown that good logistical planning produces a lean and combat-effective force. Lack of them can result in a clumsy, slow, and poorly equipped force with too much or too little supply.
7. Military Intelligence
With power and economic interests almost covering the whole world, the US government always spends huge budgets on the intelligence system to ensure maximum benefits. The United States government controls the nation's intelligence system through the United States Intelligence Community, a group of 17 independent intelligence agencies that control intelligence activities within and outside the United States.
Today, many developed countries have effective intelligence organizations with systematic recruiting programs for new intelligence personnel. There are three main sources of spies: the university world, where students are sought and trained in the intelligence profession; armed forces and police, which already have a certain level of intelligence, and the underworld of this force spy can include experienced criminals.
8. Air Force Special reconnaissance
Air Force special reconnaissance is a term used to refer to elite tactical military units specially trained to perform dangerous missions that conventional units cannot. The main missions of Air Force special reconnaissance include:
Reconnaissance deep in the enemy's rear

Training and supporting the development of other armed units

Special Forces

Battle preparation activities

Support insurgency activities in enemy control zones

Support anti-terror operations

Disrupting logistics lines deep in the enemy's rear
Because of the aforementioned tasks, the soldiers of the Air Force Special Reconnaissance Force all require high physical, mental, courage, and skill to operate individually or in small groups, frequently in isolation and a hostile group setting. Because of this, special forces units are high-value assets that are only used for strategic missions that require far greater efficiency than the unit's size.
The top Air Force jobs in demand listed above may be of interest to you. We hope you can find a suitable job opportunity to help you achieve your goals and realize your dreams. Best wishes!